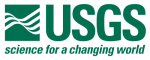 Website Federal Government
As a Supervisory Geophysicist within the Earthquake Science Center, some of your specific duties will include:
Serves as the Project Leader for the Earthquake Monitoring Project (EMP).
Coordinates the rapid and reliable delivery of seismic data and earthquake products to state emergency-services agencies, and cooperating networks of the California Integrated Seismic Network (CISN).
Provides scientific guidance to improve data processing efficiency, earthquake detection and location, data quality control, and earthquake information products.
Responsible for compliance with relevant regulatory requirements and agency policies.
Supervises directly eight (8) full time employees and indirectly about thirty (30) full time employees.
May serve as an agency spokesperson to the media following significant earthquakes in northern and central California.
Develops strategy, obtains funding, and finishes the analog-to-digital upgrade of instrumentation and telemetry.
US Government Employees:  https://www.usajobs.gov/job/716331600
Non-US Government Employees: https://www.usajobs.gov/job/716336400