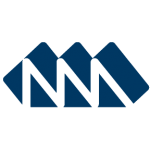 Website Nanometrics Inc.
Engineering Seismologist
Full time, Ottawa, Canada
We have an exciting opportunity for an Engineering Seismologist who has software skills and ideally some experience in delivering services in a commercial environment.
You will get to play a key role in the research and development of advanced data processing products and the delivery of turnkey engineering seismology solutions and have a significant impact in the science behind our monitoring solutions!
Responsibilities:
– As part of the Engineering Seismology Team, participate in the delivery of internal and external projects. The applications include but are not limited to seismic source characterization, ground motion prediction, site response characterization, seismic hazard assessment, scenario earthquake simulation (shake maps), earthquake early warning and structural health monitoring.
– Work in a team environment to identify, research and implement cutting-edge geophysical and seismological advancements to provide innovative solutions for existing and emerging engineering problems with emphasis to grow and diversify Engineering Seismology product line.
– Research, prototype, test, document and release new modules for advanced seismic data analysis using the best practices of Nanometrics software development framework. Coordinate with Software and Operations teams to transfer technology from research and development into production environment.
– Provide technical support and assistance to Sales and Marketing teams for proposal preparation, marketing material preparation and client presentations. Participate in technical discussions with clients.
– Participate in scientific research and present findings at technical conferences and industry workshops. Assist the management and Sales team to identify engineering applications of advanced seismic data products and monitoring services.
Qualifications:
– MSc or PhD in Geophysics, Seismology or related field
– 1-3 years experience in seismic hazard assessment within a commercial environment
– Technical knowledge of seismic source attributes, wave propagation and site effects
– Experience with OpenQuake seismic hazard analysis platform
– Experience using Python (strong preference), Matlab, C/C++, Fortran for scientific computing and/or signal processing applications.
Proficiency in math and data processing.
Qualities & Assets:
– Licensed Professional Engineer or Professional Geoscientist in Canada. Or ability to obtain within 12 months
– Familiarity with theory and application of earthquake catalog development, seismic source modeling, ground motion prediction, site response characterization and probabilistic seismic hazard analysis.
– Familiarity with applicable codes, standards, and regulations for characterization of seismic hazard, with emphasis on critical structures and facilities (e.g., dams, lifelines, bridges, power plants etc)
– Experience with any of the following: site response analysis, seismic risk assessment, earthquake early warning or structural health monitoring
– Experience in seismic data processing and modeling using machine-learning approaches
Apply for Engineering Seismologist using the link below:
https://workforcenow.adp.com/mascsr/default/mdf/recruitment/recruitment.html?cid=3d178141-59e5-45ba-a347-db3cfa0b5d08&ccId=19000101_000001&jobId=301649&lang=en_CA&source=CC4