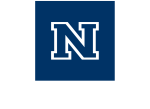 Website University of Nevada, Reno
The Nevada Seismological Laboratory (NSL) at the University of Nevada, Reno invites applications for a full-time (9-month, tenure track) Professor / Director Nevada Seismological Laboratory.  The Director of NSL will lead a world-class seismology research organization and contribute to reducing earthquake risk through fundamental science research, regional earthquake monitoring, and public service. Reporting to the Dean of the College of Science, the Director will have the vision and initiative to enhance an already thriving environment of education and innovative research in seismology and geophysics, in areas including earthquake monitoring and hazards, artificial intelligence and big data, earthquake physics and rupture processes, engineering and computational seismology, earthquake geodesy, and seismotectonics.
The NSL operates a prominent regional seismic network as part of the USGS Advanced National Seismic System and is the statewide agency designated to provide earthquake information to the public and to first-responders.  The NSL director oversees a regional network of over 200 broadband and strong motion stations that span Nevada and areas of eastern California and operates its own high-throughput data communications system.  NSL operations include research and strategic partnerships with Department of Energy laboratories and the Nevada National Security Site, as well as energy and mining companies throughout the state.
The Laboratory disseminates seismic information to the public and regularly publishes research results. It serves as a data repository and a resource for the public on matters related to earthquake activity and earthquake risks in Nevada and adjoining states. The laboratory also handles grant- and contract-supported research on seismic problems of national and international importance, and interacts closely with the University of Nevada Reno (http://www.unr.edu) Department of Geological Sciences and Engineering (https://www.unr.edu/geology) to prepare well-educated professionals for careers in seismology.
Required Qualifications: Ph.D. in seismology, geophysics, or a related field, with significant experience in research, education, and leadership roles. Must be U.S. citizen to meet requirements set by DOE grantors. Valid Driver's License
For more information, and to apply, please visit: https://nshe.wd1.myworkdayjobs.com/UNR-external/job/University-of-Nevada-Reno—Main-Campus/Professor—Director–Nevada-Seismological-Laboratory_R0136065-1
Application review will begin May 1, 2023. Qualified individuals are encouraged to apply immediately. The search will close without notice when a sufficient number of applications are received or a hiring decision has been made.
EEO/AA. Women, under-represented groups, individuals with disabilities, and veterans are encouraged to apply.