Supports the professional development of our community in recognition of Caltech Emeritus Professor Hiroo Kanamori.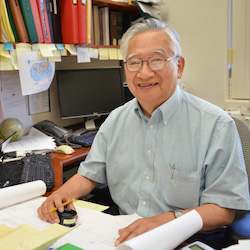 As a researcher, Kanamori has had an unquestionable impact on the science of seismology. His groundbreaking research on the physics of massive earthquakes, the physics of the long-term crustal processes behind seismic events, and real-time earthquake hazard monitoring mark him as one of the world's leading geophysicists. But it is his role as a mentor and guide for hundreds of students and colleagues that is celebrated with the fund in his name.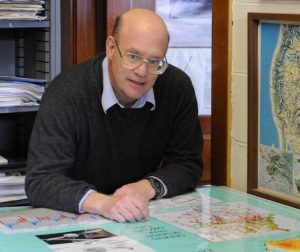 Most recently, it has supported the SSA Connects mentoring program and a series of virtual trainings free for members, on career topics from how to ace an interview to how to create a more inclusive workplace. It makes possible Annual Meeting workshops and provides free registration grants to international attendees as well as ESC/SSA Travel Grants to anyone from a member-state of the European Seismological Commission.
"I learned that what he had was a deep and healthy skepticism that world class scientists have," recalls Seth Stein, a Kanamori student at Caltech in the 1970s. "I thought he was really good at not being influenced by conventional wisdom, and telling us not to be as well. He is a very independent thinker, and that is something that the best of his students got from him."
Gifts to this fund help SSA continue that support so that every member can realize their potential.
Watch Hiroo Kanamori discuss "Rules and Outliers in Seismology–Implications for Hazard Mitigation Strategy" at SSA's 2021 Annual Meeting.
A gift of support:

"I arrived as a graduate student at Caltech swearing that I would do anything geophysical other than seismology. And then I met Hiroo…. it is entirely his fault that I am a seismologist."
 —UC Santa Cruz seismologist Emily Brodsky