24 July 2020–When the COVID-19 pandemic forced the postponement of the 2020 SSA Seismic Tomography meeting, its co-chairs decided to keep the science going with a series of virtual technical sessions, centered on the work of early career researchers.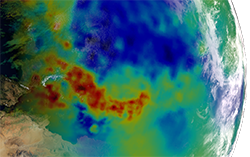 The five new virtual sessions are scheduled through the fall of 2020 and spring of 2021, leading up to an in-person meeting in October 2021 in Toronto. The goal of the virtual sessions matches that of the original meeting plan: to provide a forum for excellent research and to keep up a lively exchange of ideas within the tomography community.
In discussions leading up to the postponement of the original meeting, "we basically realized that the cancellation of the in-person meeting would have the biggest negative impact on young scientists who still want to find their place in our community," said meeting co-chair Andreas Fichtner of ETH Zürich.
The virtual sessions are a way to provide these researchers "with an opportunity to present their work to an interested audience, sooner rather than April or October 2021, and be able to take questions and participate in discussions about their work," added co-chair Clifford Thurber of the University of Wisconsin-Madison.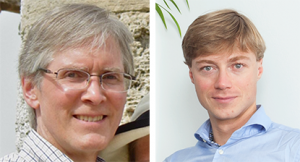 Presenters for the first two virtual sessions, in October and November 2020, will be invited by the co-chairs to speak on a range of topics under the broad heading of seismic tomography.(The lineup for these sessions will be available at the meeting website in August 2020.) For the remaining sessions, SSA will issue a call for abstracts under the same broad theme, with some suggested topics including ambient noise interferometry and time-dependent tomography, computational seismology and waveform inversion, uncertainty quantification, and others.
The sessions are a "preview" of some of the presentations that attendees can expect at the 2021 meeting in Toronto, said Thurber, who noted that the in-person meeting will have topical sessions as well.
"I think it may be considered as a warm-up and an opportunity to identify critical issues that we may discuss in more detail when we hopefully see each other in person in 2021," Fichter agreed.
Registration for the virtual sessions opens in September and is complimentary to SSA members. Non-members may attend for a $100 fee that covers all sessions. Sessions will be recorded and available to members and paying attendees at the SSA website. Registration will open in September.