Shaking up the Lesson Plan:
Teaching Natural Hazards Science with the University of Colorado's Science Explorers Program
Adriana Raudzens Bailey with Anne Sheehan
Online material: Color photographs
Boil an egg, crack the shell, and what do you have? Voilá, plate tectonics! It may not be the first thing that comes to mind for a seismologist, but when it comes to the middle school classroom, keeping it hands-on and fun are key. That was an important lesson learned by SSA member and geophysics professor Anne Sheehan after she partnered with the University of Colorado's Science Explorers program to develop a Natural Hazards middle school curriculum.
Science Explorers
Science Explorers, a professional development program for Colorado teachers of grades 5–8 and their students, offers activity- based, one-day science workshops throughout the school year. Supported by both university and private funds, Science Explorers tailors its inquiry-based activities for small teams made up of one teacher and five to six students. Workshops cater to about 20 teams per school district and are focused around a specific science theme that changes every year. Past programs have included lessons in chemistry, optics, water resources, and climate change. In total, about 20 district-based workshops are held each year around the state.
"After the December 2004 tsunami devastated Indo-Pacific communities, Science Explorers wanted to design classroom activities that would build upon the public's interest in natural hazards and, in particular, tsunamis. They wanted students to learn about earthquakes and plate tectonics, as well as natural hazards that are common in Colorado, like wildfires and avalanches," said Sheehan, who is a professor at the University of Colorado at Boulder professor and a Cooperative Institute for Research in Environmental Sciences (CIRES) fellow.
Lannie Hagan, then the director of Science Explorers, approached Sheehan hoping that she would be able to help design and review the earthquakes and tsunami component of a new Natural Hazards curriculum. It was a perfect partnership for Sheehan, who was looking to satisfy the Broader Impacts component of a National Science Foundation (NSF) grant she'd received to study the Rio Grande rift using Global Positioning System (GPS) technology. Also ideal for Sheehan: her time commitment would be modest. Science Explorers would recruit instructors, invite participants, and provide the basic outline and materials for workshop activities. Sheehan's responsibilities would be limited to reviewing the scientific content of the curriculum and helping train workshop instructors.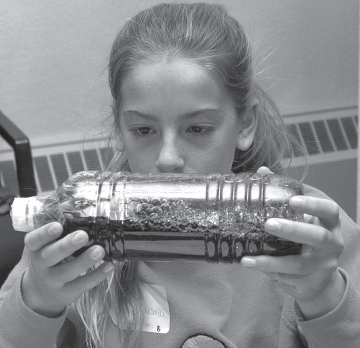 The hard-boiled egg was one example of a hands-on activity Sheehan and Science Explorers built into the Natural Hazards curriculum. After all, like planet Earth, an egg is elliptical, encrusted in a brittle shell, and composed of solid and gooey layers. In workshops, the eggs are cracked open, and teacher and student teams use markers to trace the "plates" of their eggshells. They then squeeze the shells in different places and observe the squishy result. "We wanted students to be able to see how it's possible for Earth's crust to seem so solid and yet be made up of several different plates that are pushed and pulled by dynamics under the surface," Sheehan said.
Hands-on Approach
Teaching students about Earth's internal dynamics can be tough. So why not teach them about the same process in an environment they can see and explore (Figure 1)? According to Science Explorers' current director Kristi Dahl: "The hands-on approach gives kids a chance to explore, especially those that aren't auditory learners. We also use an inquiry approach; we don't give them all the answers."
Sheehan and Science Explorers designed another activity to help middle school teachers and students visualize the process behind mantle convection. Teams filled clear plastic saucers with room-temperature water and placed a drop of food coloring at the bottom of the plate. They then repeated the experiment, this time placing the saucer on top of a Styrofoam cup filled with hot water. As heat conducted from the cup into the saucer, students watched the drop of food coloring rise, swirl, and spread.
Keeping experiments simple and affordable are both important objectives of Science Explorers. The program works with 275 Colorado teachers, many of whom work in rural and lower-income school districts. While most districts pay a small fee to participate, Science Explorers offers workshops at no cost in the more economically disadvantaged regions of the state. In 2005–2006, Sheehan funded workshops for several lowerincome school districts through her own NSF grant. In total, 1,780 students participated in the Natural Hazards workshop, and many of the teachers were repeat customers from previous years. "Workshop participants often tell us that it's the best day of science they have all year," Dahl said. "Teachers love the fact that it's hands-on and challenging for the kids."
For Sheehan, a large part of the appeal of partnering with a program that had a strong track record meant that she could focus on the science component of the curriculum without worrying about workshop logistics. In 2004, just before working with Science Explorers, Sheehan had tried to involve middle school classrooms from some Colorado communities in her field work on the Rio Grande rift. She wanted to invite students to help set up GPS equipment and monitor the rate of surface spreading in Colorado. But the self-designed outreach effort fizzled. Sheehan found it too challenging to ramp up a major science campaign and at the same time arrange outreach for individual schools across the state. "I began to worry about compromising the science goals of the project, and we were also finding it difficult to build relationships with schools from scratch," she said.
A Model Experience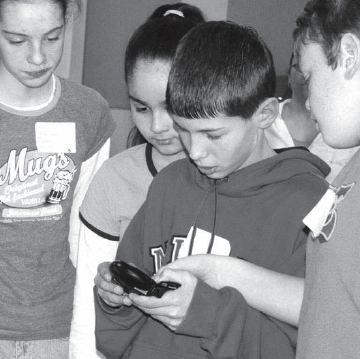 Since its inception in 1987 as part of the University of Colorado's Science Discovery program, Science Explorers has worked to build strong relationships with the communities in which it conducts its workshops. The program also pays close attention to state education standards, which makes it attractive to teachers looking to replicate workshop activities in their own classrooms. But what really makes the program stand out is its focus on exploratory learning, Dahl said. For students participating in the Natural Hazards workshop, this means a chance to explore a real-world, natural hazards scenario: the December 2004 tsunami. Sheehan helped Science Explorers design a final earthquake activity in which teachers and students could learn how seismic waves generate tsunamis. Working together, teams built a model coastal town using clay, sand, and tiny shrubs and houses, all arranged in a clear, plastic storage box. After filling the box halfway with water, students took turns striking the table under the box with a rubber mallet, simulating different seismic waves and observing the resulting swells of water. Other workshop activities gave students opportunities to explore natural hazards common to Colorado (Figure 2). To learn about avalanches, for example, students mix instant potatoes, borax, sugar, and salt, then and watched as their "snow" concoction slid down sand and rocks glued to a whiteboard. For fire hazards, they assessed defensible space around homes by looking at pictures of real houses in the red zone.
Follow-up in the Classroom
After participating in a Science Explorers workshop, teachers and students are encouraged to jointly teach the concepts and activities learned—such as the tsunami model and the avalanche slide—to their colleagues and classmates. Science Explorers gives teachers a materials kit, including a curriculum, expressly for this purpose. Popular curricula are also available online at http://www.colorado.edu/ScienceDiscovery/teachers/curriculum.html. In this way, the science lessons, and also the inquiry-based learning style, reach whole classes and schools. The result? One creative lesson plan, one happily surprised geophysicist, and thousands of middle school students who know a bit more about Earth systems and earthquakes.

Adriana Raudzens Bailey is a science writer with the Cooperative Institute for Research in Environmental Sciences, a joint institute of the University of Colorado at Boulder and the National Oceanic and Atmospheric Administration. adriana [dot] bailey [at] colorado [dot] edu.
Anne Sheehan is a fellow of the Cooperative Institute for Research in Environmental Sciences and a professor of geophysics at the University of Colorado at Boulder. afs [at] cires [dot] colorado [dot] edu.
---

[Back]
Posted: 10 November 2008