27 April 2016 – The complete May/June 2016 issue of Seismological Research Letters, Volume 87, Number 3, is now available online at the GeoScienceWorld website. This issue includes: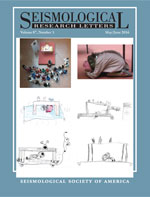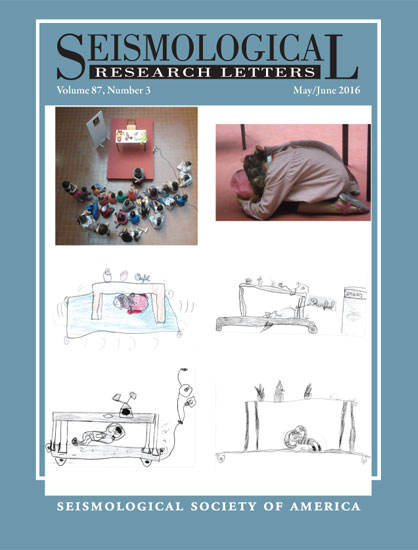 On the Cover…
Local earthquake risk culture plays a significant role in the way the public engages in educational efforts. "Educating for Earthquake Science and Risk in a Tectonically Slowly Deforming Region," an EduQuakes column by Custódio et al. (this issue), describes an earthquake education and outreach program tailored for Portugal, where large earthquakes are extreme events that occur with long return periods. Program objectives include increasing earthquake awareness and preparedness as well as boosting the quality of earthquake-science education (to attract talented students to geosciences). Here high-school and primary-school students learn about earthquakes using a portable shake table and practicing "drop, cover, and hold-on," and student artwork illustrates key points of the lessons.
[ Close ]
An Opinion, After the L'Aquila Trial, by Massimiliano Stucchi, Rui Pinho, and Massimo Cocco
Four Electronic Seismologist columns:
Two Historical Seismologist columns:
Two EduQuakes columns:
Six electronic supplements (see the Table of Contents for links).
SSA members can access the complete online edition here. The print edition of this issue is scheduled to mail on 4 May.
Not a member? Join now to get immediate access.
6 April 2016 – The complete April 2016 issue of the Bulletin of the Seismological Society of America (BSSA vol. 106, no. 2) is now available online to SSA members and institutional subscribers at GeoScienceWorld and BSSA Online. Click to view the table of contents for the issue. SSA members should log in to the members area and follow the link from there to BSSA Online to access full text or PDFs of all articles from the issue (log in with your SSA username and password required). The print edition of this issue is scheduled to mail on 18 April.