Welcome!
October 24, 2014 – Modest travel grants are available to help defray some of the costs for some international SSA members, student SSA members, and students from European Seismological Commission member-states who wish to attend the SSA 2015 Annual Meeting in Pasadena, California next April. Applications are being accepted through our online form now through November 30th. More information on SSA travel grants is available here and testimonials from past grant recipients can be viewed here.
October 1, 2014 – Readers of Seismological Research Letters (SRL) no longer have to wait for two months between issues to read new articles. Beginning today, SRL joins BSSA in publishing articles "ahead of print." As soon as an article has been reviewed, approved, copyedited, and formatted for publication, rather than being held until an entire issue is ready, it will be posted online. Every Wednesday SRL articles that have been approved for publication in a future issue of SRL will be made available to all SSA members (as well as institutional GeoScienceWorld subscribers. SRL has become a highly respected journal with one of the shortest times to publication of any journal in the field. Publishing articles ahead of print will make that even shorter.
To receive weekly email "Publish Ahead of Print" journal contents alerts for SRL and BSSA please click here to subscribe.
September 19, 2014 – Deborah Weiser of UCLA, recipient of this years GEO-CVD Student Travel Grant, represented SSA at the annual Geosciences Congressional Visits Day (GEO-CVD), September 16–17, in Washington, D.C. Debbie participated in seven meetings on Capitol Hill, including Senator Patty Murray's constituent coffee and meetings with key staff in three Congressional offices (Representatives Rohrabacher, Bass, & Speier) and four Senate offices (Senators Boxer, Feinstein, Murray and Cantwell). Her report on her experience will appear in a future issue of SRL.
GEO-CVD '14 was a great success, with over 100 individual Hill meetings scheduled for the 40+ participants this year. The overarching message for GEO-CVD is the importance of continued federal investment in geoscience research and development … [Read More]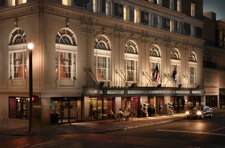 October 29, 2014 – The 86th annual meeting of the Eastern Section of the Seismological Society of America, hosted by the College of Charleston Department of Geology and Environmental Geosciences, will be held next week, 2–4 November 2014, at the Francis Marion Hotel in Charleston, South Carolina.
Online registration is now closed, but registration will be available onsite in Charleston. For more information, including the meeting schedule, please visit the meeting home page.
July 3, 2014 – Congratulations to the winners of the 2014 Student Presentation Award! These awards are given for an excellent poster presentation or talk at each Annual Meeting. For more information about these awards and links to the abstracts of all the winning presentations please visit the Student Presentation Awards page.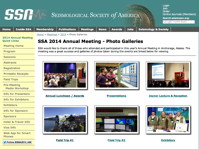 June 5, 2014 – Several galleries of photos taken at SSA's 2014 annual meeting in Anchorage, Alaska have been posted. Thanks to everyone who helped make the meeting a success. Hope to see you next year in Pasadena.

Latest SSA Journals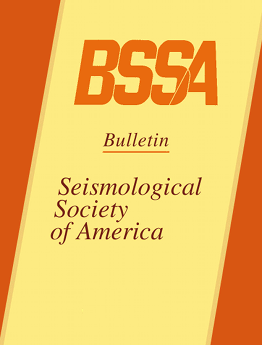 October 3, 2014 – The complete October 2014 issue of the Bulletin of the Seismological Society of America (BSSA vol. 104, no. 5) is now available to SSA members and institutional subscribers online at GeoScienceWorld and BSSA Online. Click to view the table of contents for the issue. SSA members should click here to access full text or PDFs of all articles from the issue (log in with your SSA username and password required).
Two press releases highlighting articles from the issue are also available:
On the Cover…
Recent seismic disasters such as the 2009 Mw 6.2 earthquake that struck L'Aquila in central Italy have stimulated interest and new research in short-term forecasting of tectonic earthquakes. Marzocchi et al. describe the first such operational earthquake forecasting system for Italy, which is designed to provide scientific information to various constituents—including the public— for the purpose of reducing short-term seismic risk. The system, which is designed to be open, transparent, reproducible, and testable, meets guidelines of the International Commission on Earthquake Forecasting. SRL's cover shows an example of a one-week spatial probability forecast for seismic events of M = 4 or greater. Tramelli et al. and Jordan et al. provide related articles.
[ Close ]
September 2, 2014 – Volume 85, Number 5, the September/October 2014 issue of Seismological Research Letters, is now available online. This issue includes:
SSA members can access the complete online edition here.
Not a member? Join now to get immediate access.