22 July 2016 – The complete August 2016 issue of the Bulletin of the Seismological Society of America (BSSA vol. 106, no. 4) is now available online to SSA members and institutional subscribers at GeoScienceWorld and BSSA Online. Click to view the table of contents for the issue. SSA members should log in to the members area and follow the link from there to BSSA Online to access full text or PDFs of all articles from the issue (log in with your SSA username and password required).
24 June 2016 – The complete July/August 2016 issue of Seismological Research Letters, Volume 87, Number 4, is now available online at the GeoScienceWorld website. This issue includes: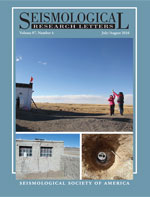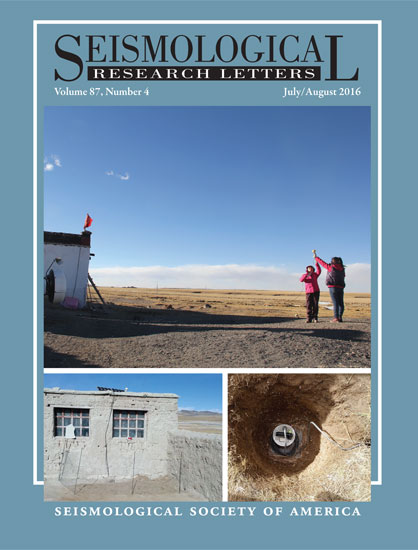 On the Cover…
The Chinese Academy of Sciences, Institute of Geology and Geophysics, has initiated a 2D broadband seismic network in central Tibet across the Bangong– Nujiang suture to help detect lateral variation of the northern end of the subduct- ing Indian continental lithosphere. As described in "SANDWICH: A 2D Broad- band Seismic Array in Central Tibet," by Liang et al. (this issue), preliminary earthquake locations indicate that the seismic events are crustal and broadly distributed rather than occurring only along major faults, suggesting a diffused deformation in the conjugated strike-slip fault zone. Cover shows field deployment at stations in the network, including testing of a GPS antenna (top) and a sensor located at a depth of 1 m (lower right).
[ Close ]
SSA members can access the complete online edition here. The print edition of this issue is scheduled to mail on 1 July.
Not a member? Join now to get immediate access.