26 January 2016 – The complete February 2016 issue of the Bulletin of the Seismological Society of America (BSSA vol. 106, no. 1) is now available online to SSA members and institutional subscribers at GeoScienceWorld and BSSA Online. Click to view the table of contents for the issue. SSA members should log in to the members area and follow the link from there to BSSA Online to access full text or PDFs of all articles from the issue (log in with your SSA username and password required). The print edition of this issue is scheduled to mail on 2 February.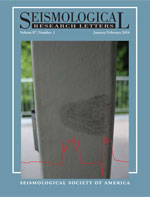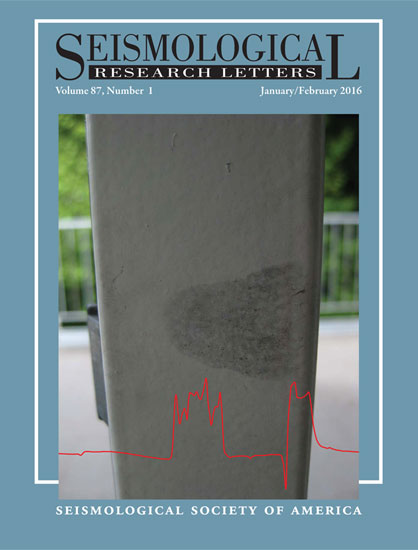 On the Cover…
On 14 August 2015, a burglar broke into the Bensberg Seismological Station at Cologne University in Cologne, Germany. The burglar left a fingerprint on an iron bar securing a patio door as well as a detailed seismic record of the attempted robbery, as shown in the cover photo. Read more about how the seismogram added details to the investigation in "Analysis of a Burglargram," the EarthQuake Lites column by Hinzen et al.
[ Close ]
6 January 2016 – Volume 87, Number 1, the January/February 2016 issue of Seismological Research Letters, is now available online at the GeoScienceWorld website. This issue includes:
SSA members can access the complete online edition here.
Not a member? Join now to get immediate access.