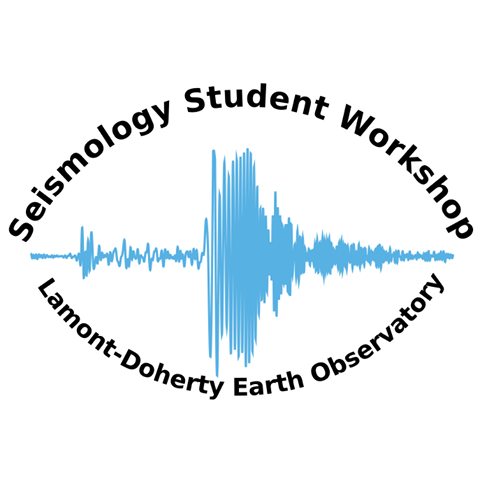 The 6th Annual Seismology Student Workshop (SSW) was held March 14-16 at Lamont-Doherty Earth Observatory, sponsored by SSA and Columbia University's Department of Earth and Environmental Sciences. We spoke to University of California, Santa Barbara Professor Zach Eilon, an organizer of the first workshop, and current organizer Kira Olsen of Lamont-Doherty to find out more about the country's only student-run seismology conference.
Q: How did SSW get started?
Zach Eilon: When we were both grad students at Lamont-Doherty, I was talking with Ge Jin (now at Conoco Phillips) about the possibility of having a workshop for just students. We wrote a grant and got a small amount of funding—maybe like $600—and we reached out to networks of graduate students that we knew from meetings like AGU and from department visits.
From the very beginning we had the idea that this would be something that would be student-run and student-exclusive. It's a very different experience to engage in science with your peers and to present science to your peers, instead of thinking, "there's a big name sitting at the back of the room and they're critiquing my work and I'm afraid of how I'm coming across." In the first couple of years we had some [professors] sneak in the back, and we had to shoo them out.
Q: How has the workshop changed over the years?
Zach Eilon: In the beginning it was mostly structural seismologists and people interested in shallow earth imaging, but that was mostly because of the networks of people that we already knew. It has become much more diverse now.
Kira Olsen: As the workshop has grown over the past five years the research subdisciplines represented have really grown as well. We have attendees from institutions across the country and abroad and people have shared their research in seismic imaging, rock mechanics, anisotropy studies, inverse techniques, non-traditional seismic sources and more. Last year we added a discussion session on career and professional development opportunities.
Q: What's different about this workshop compared to other professional meetings?
Kira Olsen: We've set up the workshop around longer, 25-minute talks, and we ask everyone to dedicate a good portion of their presentation to introducing and walking through the methods they use. Being in the student environment of SSW means you're probably not the only one in the room who doesn't already know how to perform a certain kind of analysis. The chance to hear from another student who will actually break down the nitty gritty steps of how they applied a method and tell you, "here's what worked, here's what I wasted a bunch of time on and didn't pan out," can be really valuable in grasping how you might be able to apply those methods to your own research.
Zach Eilon: This conference is different in that most of the time that you encounter other scientists is through reading their papers or meeting them at conferences … in all those encounters what you're really seeing is the end product, or the thing that they were willing to share with you at the end. This is of limited use to graduate students, who are for the first time encountering the really difficult process of doing research.
Q: Is the workshop meant for late-stage Ph.D.s only?
Kira Olsen: The workshop has a lot to offer students at any stage in their graduate career. In my first year of graduate school, I got a lot out of attending and having my eyes opened to the range of projects students around the country were working on. More senior Ph.D. students can take more of a leadership role in discussions, and bounce future research and collaboration ideas off of peers. It's great when someone attends early on in their Ph.D. and then comes back a few years later and can share how their research has progressed.
Zach Eilon: I think it would be very helpful for first-year students to meet people, swap stories, learn about the possibilities for study and hopefully be inspired by older students producing what is really impressive research.
Q: What are some of the benefits of attending SSW?
Kira Olsen: We've found it really rewarding to have a student-led environment in which to get to know our peers. We will likely be collaborating with each other in the decades to come, so it's great to form some of those connections while we're still in school. People have also commented on how it's inspiring to be exposed to the high-level research our peers are doing at other institutions and say that it's great to get to hear about other experiences students have had with various short courses and internships.
Zach Eilon: One of the great things that has come out of the workshop over the years is the personal connections it has forged. Right now I've written two grants and organized two conferences with people I met and know through the Seismology Student Workshop. Everyone is there [at SSW] because they are passionate about seismology and want to learn more about it, but also it has a pretty informal and easy-going atmosphere. I think it's one of the most valuable things one can do as a graduate student.