Since 2003, the Distinguished Service to SSA Award has honored individuals for their outstanding service to SSA.
Past recipients have devoted their time and talents to SSA publications, the preservation of SSA history and other important Society work that helps advance our mission.
Awardees become Honorary Members of the Society.
Award Criteria
This award honors outstanding service to SSA.
Award Eligibility
Any person may be nominated for this award with the exception of any individual who is a member, member-elect or officer of the Board of Directors at the time of the nomination deadline. There is no restriction on the number of such awards that may be given in any year.
Nomination Procedure
Any SSA member, who is eligible to submit a nomination, may nominate a candidate for this award. One two-page nomination letter must be submitted. Letters of support are optional. Any unsuccessful nomination may be considered again in the following year's award cycle without resubmission of the nomination package if requested by a nominator before 30 September annual deadline. To be reconsidered in subsequent years (beyond the year immediately following the original nomination) a new nomination package must be submitted. The Executive Director will contact nominators via email prior to 30 September to confirm willingness for reconsideration of a package for a second year.
A signed nominator disclosure form submitted by the chief nominator must be included with every submission. Click here to complete the Ethics Disclosure Form for Nominators.
Awardee Selection
The Awardee is selected by the Board by a three-fourths vote.
Deadline and More Details
Nominations for all SSA awards should be sent to the SSA Secretary by 30 September. Electronic submissions should be e-mailed in .TXT, .PDF or .DOC files to awards@seismosoc.org.
For more information, see the SSA Honors Program guide. Questions may be directed to the Chair of the Honors Committee, Heather DeShon (hdeshon@smu.edu). Please list Distinguished Service Award – Question as the subject line.
2020 Distinguished Service Award Recipient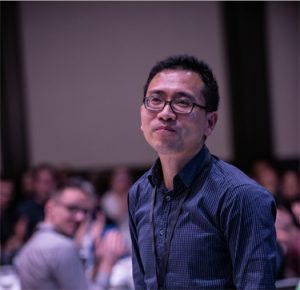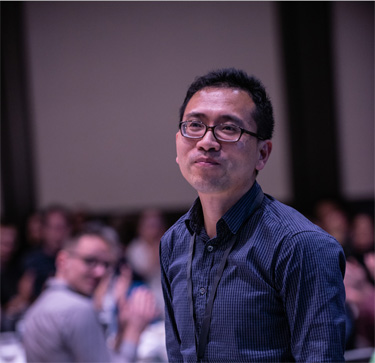 Zhigang Peng received the Distinguished Service to SSA Award for his six years of service as Editor-in-Chief of Seismological Research Letters. In their nomination of Peng for the award, past SSA journal editors Andrew Michael and John Ebel cited Peng's innovative spirit and energetic work to expand the journal's reach and prestige from 2013 to 2019.
"Under his leadership SRL improved in every way imaginable," Michael and Ebel said. "Zhigang's vision, energy and enthusiasm for the journal has taken SRL to a new level that we hadn't pictured, and we are excited when each issue becomes available."
In addition to sustaining a faster review process for SRL, Peng also introduced three new columns to the journal: Data Mine, Communicating Science and Emerging Topics, each of which expanded the kinds of content available in SRL and efficiently shared new data and techniques throughout the seismological community.
"Zhigang's vision, energy and enthusiasm for the journal has taken SRL to a new level."–past SSA journal editors Andrew Michael and John Ebel