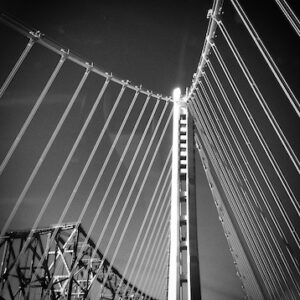 The William B. Joyner Memorial Lecture series was established by SSA in cooperation with the Earthquake Engineering Research Institute (EERI) to honor Bill Joyner's distinguished career at the U.S. Geological Survey (USGS) and his abiding commitment to the exchange of information at the interface of earthquake science and earthquake engineering. Joyner Lecturers are chosen on the basis of their work at this interface, whether it involves contributions from earthquake science to earthquake engineering, or from earthquake engineering to earthquake science. The lectures are supported by donations to the William B. Joyner Memorial Fund.
Presented at the Annual Meetings of the SSA and EERI, as well as at locations of the lecturer's choosing, the lectures bring scientists and engineers together in an effort to make our world a safer one–just as Joyner himself did so brilliantly.
Nomination Procedure
Nominations can be made by any member of EERI or SSA. The nominator must clearly document the nominee's accomplishments that foster and enhance communication at the earthquake-science/earthquake-engineering interface and explain why that person's work has made a positive difference. The written proposal must provide a brief summary of the candidate's professional history that may include honors, awards, professional affiliations, lectures and publications, and professional service and experience that address the intent of the Joyner Award.
The Joyner Lecturer is selected by the Joyner Committee by 1 October each year. EERI and SSA waive meeting registration fees for the Joyner Lecturer and provide travel funds to attend the Annual Meeting of each organization.
The deadline for nominations is 31 July.  Please submit nominations via email to awards@seismosoc.org.
About William B. Joyner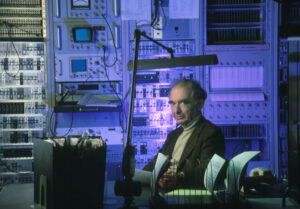 William ("Bill") B. Joyner (1929-2001) grew up in Nebraska, and received his A.B., A.M., and Ph.D. degrees from Harvard University. He joined the Regional Geophysics Branch of the USGS as a geophysicist in 1964, working on computer analysis of gravity and magnetic data. From 1967 to 1970 Joyner was assigned to the national headquarters of the USGS as the staff geophysicist for the Office of Earthquake Research (1967-1969) and the Office of Geochemistry and Geophysics (1969-1970). While serving in Washington he wrote a substantial part of the "Proposal for a Ten-Year National Earthquake Hazards Program," which was important in initiating the highly regarded USGS program in earthquake hazard reduction. In 1970 he stepped down from administrative duties and became a project scientist in the Western Region Headquarters of the USGS, where he concentrated his research on the prediction of earthquake ground motion for engineering design. He made many fundamental contributions to that field, including developing numerical methods for calculating nonlinear soil response in one and two dimensions, deriving what became the industry-standard equations for predicting strong ground motion from earthquakes, and, most recently, describing the essential features of surface-wave generation and propagation in deep sedimentary basins. From 1999 until shortly before his death, he directed the USGS National Strong-Motion Program. Joyner was particularly effective at bridging the gap between seismologists and engineers, serving on numerous code-writing committees for the Structural Engineers Association of Northern California and the Building Seismic Safety Council. In recognition of his contributions and service, he was awarded the Department of the Interior's highest honor, the Distinguished Service Award, in 2000. His technical contributions, wisdom and humor are missed by his many friends and former colleagues in the SSA community.
2022 Joyner Lecturer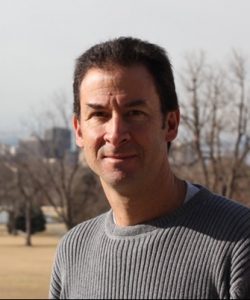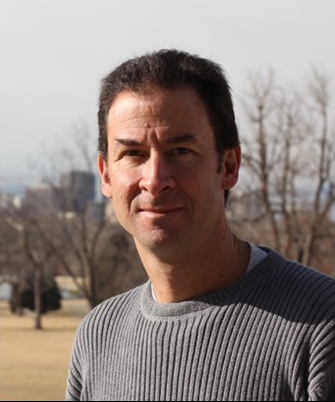 David J. Wald is responsible for developing and managing ShakeMap, which provides near-real-time maps of ground motion and shaking intensity following significant earthquakes; the citizen-science earthquake reporting system Did You Feel it?; and leads development and operations of other systems for post-earthquake response and pre-earthquake mitigation, including ShakeCast, Ground Failure, and PAGER.
Along with his work at USGS, Wald is the Editor-in-Chief of EERI's premier journal Earthquake Spectra and is an Adjunct Professor in the Geophysics Department at the Colorado School of Mines. Wald was an IRIS/SSA Distinguished Lecturer in 2004 and received EERI's Distinguished Lecturer award in 2014. He also served on the Board of Directors for SSA and EERI and was the 2009 recipient of SSA's Frank Press Public Service Award. In 2021, Wald received the USGS Shoemaker Lifetime Achievement Award in Communications, an award granted annually to a scientist who creates excitement and enthusiasm for science among non-scientists by using effective communication skills.