Annual Meeting Travel Grants
SSA offers travel grants to support student and early-career participation in the Annual Meeting. Travel grants cover the meeting registration fee, travel costs and provide funds to support childcare. Over the past ten years, SSA has funded Annual Meeting travel for more than 150 members.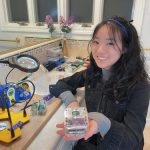 The Annual Meeting offers opportunity to share science and make connections. Vivien He, Palos Verdes Peninsula High School made some impactful contacts at SSA 2021: "With the support of this grant, I was able to build connections, and I was invited to talk about my research at Caltech and Berkeley's seismology labs. In addition, I have joined the summer research program at Caltech."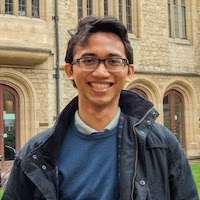 Travel grants are not just for students–they are also available to early-career and international members. John Dale B. Dianala, University of the Philippines received an International Travel Grant to attend SSA 2021. "Travel grants are a way to welcome a wide array of research from different parts of the world" explains Dianala. He adds "SSA has become a conduit for international discussions on the advancement of earthquake research" and how we can "collectively unravel more about the enigma of earthquakes."
Rebecca Colquhoun, University of Oxford says attending the Annual Meeting was a "valuable experience" and "the fund is certainly something I hope to contribute to myself in the future." If you would like to support to the Annual Meeting Travel Grant program, please donate to the Annual Meeting Travel Grant Fund.
Applications for the SSA 2022 Annual Meeting Travel Grant will be accepted 1-30 November 2021. All applicants will be asked to submit a personal essay, a draft itinerary and an abstract as first author. All travel grant recipients must present their work in either an oral or poster session at the meeting. Only one application per institution may be awarded. Find more details below.
If you have a question, contact us by email at ssagrants@seismosoc.org.