Current Issue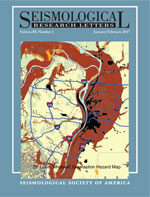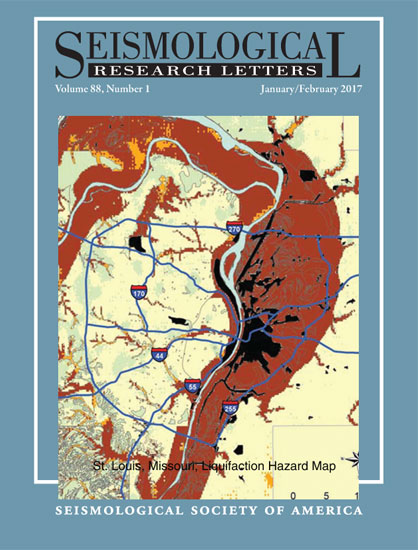 On the Cover…
St. Louis, Missouri, is a major center for population, transportation, power, and utility transmission in the Midwest, and it is also at significant potential risk from seismically induced liquefaction and associated ground deformation of lowland alluvium. The simplified liquefaction map for St. Louis shows areas of severe risk (brown) as well as areas of artificial fill with unknown liquefaction potential (black) that require special study. Cramer et al. (this issue) used a new detailed near-surface shear-wave velocity model in a 1D equivalent-linear response analysis to estimate ground motions at the surface.
[ Close ]
Vol. 88, No. 1
Jan/Feb  2017

Seismological Research Letters provides a less-formal journal for communication among seismologists, engineers, and earthquake hazards-policy professionals. SRL includes articles of broad seismological interest, focus sections about earthquakes and contemporary topics, opinions, SSA news and more.
SRL features include Electronic Seismologist, Historical Seismologist, and EduQuakes, which connect science and the wider world of technology, history, social sciences and education.
SRL has the ability to quickly process and publish articles with preliminary reports about recent major earthquakes, allowing readers to keeping current. In addition to the bi-monthly full issues published online and in print, "E-First" SRL articles are now published weekly (on Wednesdays) at the Pre-Issue Publication Page at GeoScienceWorld.
Author Information
Online Column Indexes
The full text of SRL columns and opinion pieces can be read for free in the electronic edition of the journal at GeoScienceWorld.
Save
Save
Save