Frank Press Public Service Award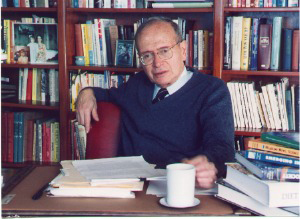 The Frank Press Public Service Award honors outstanding contributions to the advancement of public safety or public information relating to seismology. This award may be given to any individual, combination of individuals or organization. No more than one Public Service Award may be given each calendar year. The Public Service Award is presented at the annual meeting following the year of the award.
Learn about the history of the Press Award here.
Call for Nominations
Nomination Procedure
Any member of the SSA may nominate a candidate for the Press Award. A nomination package must be submitted to the Secretary of the Society at the address below no later than 15 February of each year.
Nomination Package Materials
A letter of nomination no more than two pages long summarizing the nominee's significant accomplishments.
Two-to-four supporting letters, each of no more than two pages long. At least one supporting letter should be written by an SSA member.
Nominator Disclosure Form, to be completed by principle nominator.
For individual nominees, a single curriculum vitae with bibliography is advised, but not required.
The principal nominator should integrate all of the above materials and send one nomination package by 15 February.
Questions may be directed to the Chair of the Honors Committee, Meghan S. Miller (meghan.miller@anu.edu.au). Please list Frank Press Public Service Award – Question as the subject line.
Nominations for all SSA awards are solicited from the members to be sent to the SSA Secretary by 15 February. Electronic submissions should be e-mailed in .TXT, .PDF or .DOC files to awards@seismosoc.org.
Ahern became the program manager for the IRIS Data Management Center shortly after IRIS was formed and later became director of data services for IRIS, serving in that position for nearly three decades. He ushered in a new collaborative, open-data approach to observational seismology worldwide that has improved hazard assessment … Continue Reading »