Your gift to SSA helps us advance earthquake science, protect public safety and train the experts who will continue our Society's mission.  Consider giving to our Funds.
Donate Now
---
Your gift to the SSA General Fund…
Helps SSA to expand and innovate its publishing, meeting and communication programs.
The General Fund helps members stay connected to one another and keeps the exchange of information going. During the Covid-19 crisis, your gift will help SSA provide its members with much-needed virtual offerings, including workshops, trainings and a new series of technical sessions on seismic tomography.
The fund has always supported the Annual Meeting—the most important gathering in our field worldwide—and will continue to do so as SSA expands the 2021 meeting into a five-day virtual experience.
Donations to The General Fund help breathe life into bold new ideas that benefit our community. Ideas like the Global Travel Grant, which has sent 15 members to seismology conferences worldwide and is now supporting our members' virtual attendance, and The Seismic Record, SSA's soon-to-launch open access journal.
A gift of feedback: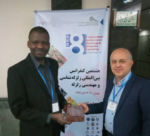 Waheed G. Akande (University of Aberdeen) attended the 8th International Conference of Seismology and Earthquake Engineering (SEE8) in Tehran, Iran, with the help of an SSA Global Travel Grant. "The grant afforded me the opportunity to meet with experts from different parts of the world and to learn from their recent case studies and the current trends in the seismological community," said Akande (at right with conference CoChair Farokh Parsizadeh). "The feedback which I received from the oral presentation of my work gave some insights that have helped to improve my research."
---
Your gift to the Kanamori Fund…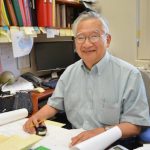 Supports the professional development of SSA members in honor of Caltech Emeritus Professor Hiroo Kanamori.
As a researcher, Kanamori has had an unquestionable impact on the science of seismology. His groundbreaking research on the physics of massive earthquakes, the physics of the long-term crustal processes behind seismic events, and real-time earthquake hazard monitoring mark him as one of the world's leading geophysicists. But it is his role as a mentor and guide for hundreds of students and colleagues that is celebrated with the fund in his name.
"Hiroo was incredibly generous with his time," recalls Seth Stein, a Kanamori student at Caltech in the 1970s. "You could ask him about anything and you would get a very thoughtful and intelligent answer. Hiroo would take everyone who talked to him seriously, from a first-year student on up."
Your gift helps that support continue. The fund has provided international student travel grants to the Annual Meeting along with meeting workshops on machine learning, career advancement and writing peer-reviewed papers. It's launched and will help continue the new SSA Connects mentoring program, which provides student and early-career members with job-related advice from veteran seismologists. It's helping SSA roll out new Virtual Trainings, including recent ones on how to speak up for colleagues and create more inclusive workplaces.
Your support helps SSA continue to do what Kanamori did so brilliantly: help others realize their potential.
A gift of support:

One mentor can make all the difference in a seismologist's future. Just ask UC Santa Cruz seismologist Emily Brodsky. "I arrived as a graduate student at Caltech swearing that I would do anything geophysical other than seismology," she recalls. "And then I met Hiroo…. it is entirely his fault that I am a seismologist."
---
A Gift to the Student Travel Grant Fund…
Provides travel support to students attending the SSA Annual Meeting, where they make the connections that help advance careers and science.
The Annual Meeting is arguably our most important event. It's our time to gather together, share information, provide career support and answer one another's research questions.
Thanks to the generosity of our donors, a record 21 travel grant recipients were present at our 2019 meeting in Seattle, our most recent in-person gathering. All attendees, whether it was their first or 21st meeting, had the opportunity to learn about emerging tools and technologies in an expanded array of workshops and special interest groups led by their colleagues.
Our time together is incredibly valuable—for networking, for collaborating and for learning. Your gift ensures that as many students as possible can travel to our in-person conferences as soon as they resume.
A gift of time with your peers: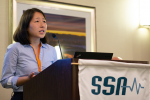 "The intimate setting in which to discuss my research and hear about other investigations and experiments from other scientists was so valuable." —Isabel Hong, Ph.D. candidate at Rutgers University and 2019 Annual Meeting Travel Grant recipient
---
Your gift to the GEO-CVD Travel Fund…
Provides travel support to students attending the annual Geosciences Congressional Visits Day (Geo-CVD) in Washington, D.C.
The Geo-CVD Travel Fund helps provide each selected student grant applicant with up to $2,000 to spend on their travel to Capitol Hill, where they join researchers, professionals, educations, engineers and executives in advocating for the geosciences.
"Geo-CVD is an excellent opportunity for students to come to D.C. to interact with their Congressional offices and impact science policy," says Elizabeth Duffy, SSA's representative in Washington, D.C. "Graduate students are excellent advocates for their science. They have oftentimes worked with different federal agencies, like the NSF or USGS, in pursuit of funding, they have firsthand knowledge of the process and they can passionately convey the value of their work."
Grant recipients discuss current and critically important legislative issues with policymakers, informing them exactly how federally funded seismic science can help protect our nation's safety and security.
Seismology matters. That's the message your gift will continue to carry to Washington.
A gift of advocacy training:
"Members of Congress face competing demands for funding across a wide range of fields, so it is important to remind them of the importance of geoscience."–Dimitri Voytan (University of Texas, Austin), 2019 Geo-CVD Travel Grant Recipient
---
Your gift to the William B. Joyner Memorial Fund…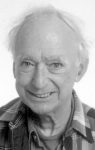 Makes both the William B. Joyner Lecture Series and the Charles F. Richter Early Career Award possible.
The Joyner lecture series honors William B. Joyner's career at the U.S. Geological Survey (USGS) and his commitment to continuing communication and education at the interface between research findings of earthquake science and the practical realities of earthquake engineering.
The latest Joyner lecturer, Julian J. Bommer, senior research investigator at Imperial College London, has worked for more than 30 years at that interface as both a researcher and practitioner. He will deliver his lecture as part of the 2021 virtual SSA Annual Meeting. The focus: the impact of small-magnitude earthquakes, of both tectonic and anthropogenic origin, on the built environment and how the risk associated with such events can be quantified and mitigated.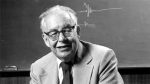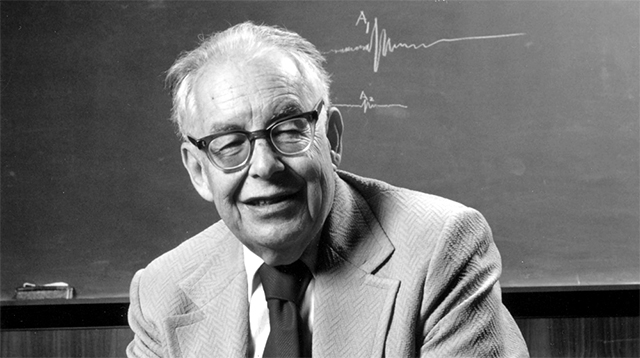 The Charles F. Richter Early Career Award, another important SSA award, honors outstanding contributions to the goals of the Society by a member early in her or his career. It went most recently to Marine Denolle, assistant professor of Earth and planetary sciences at Harvard.
Her article published in the journal Science in 2014 described how she deployed instruments along the San Andreas fault in the San Gorgonio Pass in California, to test whether sedimentary basins near San Bernardino might funnel seismic energy from the San Andreas fault into the Los Angeles basin. Her conclusion that the Los Angeles metro area could be threatened by this type of ground motion informed the USGS seismic resilience plan with Los Angeles. The study represents just one way that Denolle has helped SSA carry out its mission.
By supporting the fund, you can help educate others, honor outstanding work and inspire new accomplishments in our community.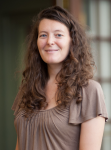 A gift to inspire others: 
"I am humbled by the support of the SSA community and leadership, and I am grateful to receive this distinction. This award inspires me to "go big" in science!"—Marine Denolle, 2019 Charles F. Richter Early Career Award recipient
---
Your planned gift…
Ensures the future of seismology.
Every gift to SSA is an act of kindness. We are all traveling on a professional journey, and giving to others represents the choice to stop, pull over and assist. One of the greatest acts of kindness, one that can help more people than you may have ever thought possible, is a Planned Gift.
Learn more here, or contact SSA for further information about how to leave a lasting legacy through your planned gift.
Donate Now