Your tax-deductible gift helps SSA members overcome obstacles, make new connections and take their careers to greater heights.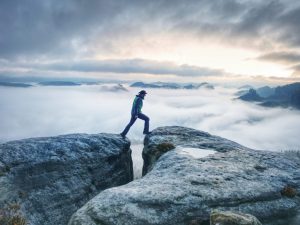 Supports the Society's programs in publishing, meetings and communications, including our newest journal, The Seismic Record, and the Global Travel Grant program, which sends student and early-career members to conferences worldwide and also provides funding for childcare.
Supports the professional development of the seismological community, named in honor of Caltech Professor Emeritus Hiroo Kanamori. A few examples: the SSA Connects mentoring program, Annual Meeting workshops and travel grants to SSA meetings from countries that are members of the European Seismological Commission.
Provides students and early career members with travel grants to attend the SSA Annual Meeting, an opportunity to network, present research and receive valuable feedback from the international seismological community.
Makes possible the William B. Joyner Lecture Series and the Charles F. Richter Early Career Award. The lecture series fosters the exchange of information at the interface of earthquake science and earthquake engineering. The Richter Award inspires students to aim high in their seismological endeavors.
Allows donors to support our mission beyond their lifetime with a larger gift than they might be able to make through their current income alone.