Is BSSA or SRL the best fit for your paper?
Whether you're a new or established author, you may have questions about submitting a paper to the SSA journals. Both BSSA and SRL are prestigious peer-reviewed journals featuring international content, readership and editorial staff. Our website offers detailed submission guidelines for both BSSA and SRL to guide authors, but here's a summary that will help you determine the right journal for your paper.
Bulletin of the Seismological Society of America (BSSA)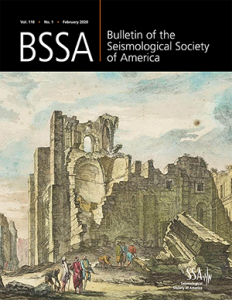 Established in 1911
Impact Factor: 2.289
The Bulletin of the Seismological Society of America (BSSA) is the premier journal of advanced research in earthquake seismology and related disciplines. BSSA publishes original papers advancing our understanding of seismology and seismic hazard analyses, as well as review articles summarizing important research topics. BSSA's format that allows papers to fully explore research topics in detail.
With input from the community, BSSA publishes special issues on major recent and historical earthquakes, as well as critical topics.
The topics published in BSSA include, but are not limited to:
theoretical seismology;
seismic wave propagation including development of models and methods for computation and simulation;
seismic source studies including earthquakes, but also volcanic, geothermal, and non-earthquake sources (e.g., landslides, explosions);
re-examination of significant earthquakes;
Earth structure and dynamics;
forensic seismology including explosion monitoring;
development of new geological or geophysical methods to understand seismicity, seismic hazards or Earth processes influencing seismology;
ground motions, and the influence of near-surface structure on ground motions;
seismic hazard analyses and development of hazard analysis methods;
characterization of fault systems and seismotectonics relevant to understanding seismicity and carrying out seismic hazard assessments;
development of new instrumentation to study seismicity and earthquake effects;
investigations of important earthquakes, and earthquake effects such as tsunamis, landslides or damages; and
computer or analog modeling of earthquake processes or effects.
Seismological Research Letters (SRL)
Established in 1987 (1929-1986, known as Earthquake Notes)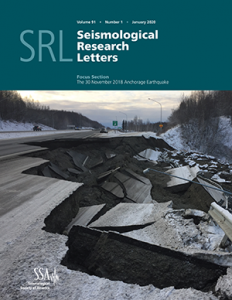 Impact Factor: 3.888
Seismological Research Letters (SRL) is a peer-reviewed journal that emphasizes research and informative articles for a broad scientific audience, highlighting recent seismic events and contemporary topics (e.g., induced seismicity, large-N sensors, nuclear tests). SRL also features topics relevant to the seismology of central and eastern North America and intraplate tectonics. Periodic "Focus Sections" present a collection of papers on topics of special and timely interest to the community.
Papers published by BSSA and SRL may cover similar topics, such as ground motion, sources or Earth structure. They differ in their treatment of the topics and in their target audiences. SRL papers are intended to reach a broad seismological audience and to bridge the gap between subspecialties within seismology to support the sharing of earthquake science. SRL publishes timely articles that are generally more observational than theoretical in nature.
Papers published in SRL include, but are not limited to:
informational articles about recent earthquakes or new analyses of broad interest to the seismic community;
documentation of interesting or important observations about damages or effects from significant earthquakes;
descriptions of, or new information about, historical earthquakes;
descriptions or assessments of new instrumentation, methods, and available tools;
SRL also differs from BSSA in offering a variety of columns, including: Opinion, Electronic Seismologist, Historical Seismologist, EduQuakes, Data Mine, Emerging Topics (solicitation by Editor-in-Chief), Communicating Science and In Memoriam. Brief descriptions of the content for each can be found on the SRL submissions page.