SSA frequently posts informal news notes and announcements of interest to the seismological community via twitter and on our Facebook page — stop by and "Like" us today.
---
Press Releases/Research News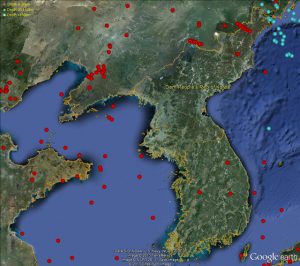 20 December 2016 - A tiny seismic event that occurred in North Korea on 12 May 2010 appears to have been an earthquake rather than a small underground nuclear explosion, according to a new analysis published 20 December in BSSA.
The new study led by seismologists from Columbia University's Lamont-Doherty Earth Observatory contradicts the findings of a 2015 report which concluded that the magnitude 1.5 seismic 12 May event was a small nuclear explosion.