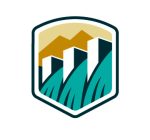 Website Bureau of Reclamation
Managing water in the West
Reclamation is seeking a career professional looking for an opportunity to capitalize on their expertise as a Geologist. Make a difference in the West by assisting in meeting increasing water demands while protecting the environment. This position is in the Seismology and Geomorphology Group, Technical Services Center, Bureau of Reclamation.
Applications are accepted until October 3, 2022.
In this position, candidate may perform the following duties:
·       Develops, performs, and reviews geologic field studies for the purpose of gathering data applicable to the evaluation of geologic hazards at various project sites. Conducts seismic hazard analysis, including the development of fault characteristics and seismic source characterization.
·       Analyzes and interprets geological and geophysical data and independently carries out detailed investigations. Investigations may involve but are not limited to geologic, seismic and other geophysical data interpretation, surficial and subsurface mapping, and geologic cross sections.
·       Maintains a high degree of current awareness in state-of-the-art for tectonic geomorphologic techniques for appropriate applications to Reclamation operations, procedures and programs. Attends and makes presentations at professional meetings. Communicates with fellow workers and professional community on technical investigations and results.
·       Prepares or contributes technically authoritative reports on geologic and related studies, which may require adaptation of methods of field, remote sensing and/or laboratory investigation and that convey complex geologic, geomorphic, geochemical, biological, and/or hydrologic information.
For more information on the Bureau of Reclamation, please visit www.usbr.gov
To apply:
Announcement number BOR-DO-22-MP-11653429-GB is open to Federal Employees
https://www.usajobs.gov/job/678302000
Announcement number BOR-DO-22-DE-11653430-GB is open to the Public.