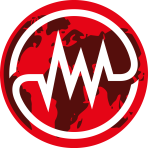 Website Consortium of Organizations for Strong Motion Observation Systems (COSMOS)
The Consortium of Organizations for Strong Motion Observation Systems (COSMOS) is searching for a new part-time Executive Director to manage the organization and future direction of COSMOS. COSMOS promotes international collaboration among programs and institutions to improve strong-motion measurements, solve mutual problems with instrumentation and data, and assist in strong-motion data dissemination. Since its founding in 1997, COSMOS provides an important link between the ground-motion, seismic code development, geotechnical engineering, and structural engineering communities.
POSITION OVERVIEW
Our ideal candidate is a consultant or project manager who has experience managing all aspects of a small business and scientific projects. The Executive director will serve to connect COSMOS initiatives with external funding and promote collaboration with the broader research community.
This position is anticipated to be primarily telework, approximately 8 hours per week. Candidates are expected to work either one 8-hour day or a total of 8 hours split over two days each week. Candidates will also need to attend both Executive Board and General Board meetings once each month, as well as potential committee/project meetings. The actual days and times of the week are flexible. Preference will be given to candidates with a background in acquiring or using strong motion seismic data or related subject-matter. The Executive Director will report directly to the Executive Board.
For additional information, please see http://strongmotion.org/About/director/