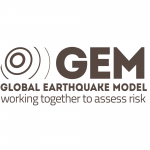 Website GEMwrld Global Earthquake Model - GEM Foundation
For a world that is resilient to earthquakes
The Global Earthquake Model (GEM) Foundation currently has an opening for a Postdoctoral position in Seismic Hazard Modelling.
GEM is a non-profit, public-private partnership that drives a global collaborative effort to develop scientific and high-quality resources for transparent assessment of earthquake risk and to facilitate their application for risk management around the globe.
The postdoc will work within the hazard team, a group of six scientists working on various projects and tasks, including maintaining and developing the Openquake Engine and the global collection of seismic hazard models.
More information is available here: https://www.globalquakemodel.org/careers