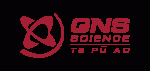 Website Ghttp://twitter.com/gnsscience GNS Science
NZ's leading provider of Earth, geoscience and isotope services
GNS Science, Te Pū Ao, is a Crown Research Institute. Our core purpose is to understand earth systems and physics-based technologies and to transform this knowledge into economic and social benefits for New Zealand.
GNS Science is New Zealand's primary Institute for research on understanding earthquake hazards and reducing earthquake risks and is recognised internationally in these areas.
We are seeking a talented, motivated and experienced applied statistician for a permanent, fulltime position in our Avalon, Lower Hutt office, to promote the appropriate use of statistical methods in geophysical studies.  Activities will include, but are not limited to, research into both time-dependent and stationary seismicity models across all time-scales, development and application of model testing methods, and assisting with the operations of the New Zealand Earthquake Forecast Testing Centre.  Further, there will be opportunities to develop links between earthquake forecasting and the National Seismic Hazard model.
The ideal candidate will have the following:
A PhD in statistical methods or in applying statistical methods to geophysics
Experience in advising researchers on the appropriate use of statistical methods
Experience in working with earthquake data
Excellent computing and programming skills
Ability to contribute on multiple topics
Experience working in a research environment, as part of a team.
Strong communication and writing skills
Ability to develop and strengthen our international collaboration
This is an opportunity to be part of a great team at GNS Science.
New Zealand's borders are currently closed to all but New Zealand citizens and permanent residents.  International candidates will still be considered however, they might be required to work remotely as a contractor from overseas until New Zealand's borders reopen.
Want to know more?
For further information about this position and to apply online please visit and follow the online process – https://careers.sciencenewzealand.org/jobdetails/ajid/rPJp9/Geophysical-Statistician,45013.html.  Please contact careers@gns.cri.nz with any questions or queries.
Applications close:  21 November 2021