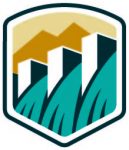 Website U.S. Bureau of Reclamation
Managing Water in the West
Bureau of Reclamation Seismology and Geomorphology group is seeking student interns to participate during the summer of 2022 in geophysical investigations related to earthquake hazards.
This group provides specialized geological, geomorphological, seismological, and geophysical expertise for site-specific and regional earthquake and geomorphology studies. Objectives for the internship can be tailored toward specific student interests but generally include:
–Earthquake loadings, including site-specific ground motions and response spectra
–Probabilistic seismic hazard analyses for dam safety and design evaluations
–Seismic monitoring of Reclamation facilities for real-time structural response information for post-earthquake assessment and emergency notification
–Seismic monitoring and analysis of induced seismicity at Reclamation facilities
Online applications due by Jan. 3, 2022. Please indicate Geology & Geophysics interest. Undergraduates and Graduate students are welcome to apply.
For more information, please contact Jeanne Godaire, manager, jgodaire@usbr.gov