Graduate/Undergraduate Opportunity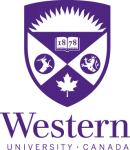 Website Western University
Metro Vancouver Seismic Microzonation Project. Funded by Emergency Management British Columbia (EMBC) and the Institute for Catastrophic Loss Reduction (ICLR). This six-year project involves generating comprehensive earthquake hazard maps for Metro Vancouver, including:
Earthquake shaking hazard (amplification, basin effects, site class, site period)
Liquefaction susceptibility hazard, and
Landslide susceptibility hazard
Suitable for highly motivated students with backgrounds in geology, geophysics, geotechnical engineering, geography (GIS, mapping), or geological engineering.
Availability: MSc and PhD students starting May 2020. Contact smolnar8@uwo.ca with resume or CV and transcript(s). Applications should be received through Western's online system by January 2020.