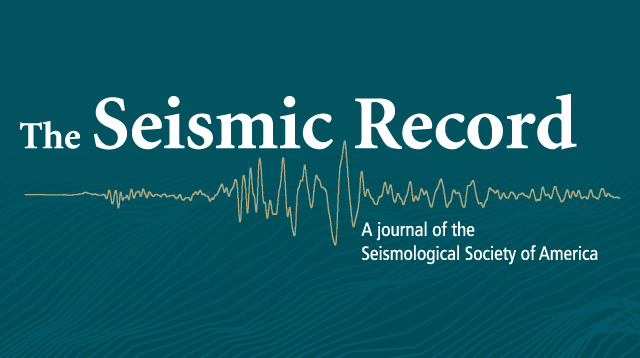 1 February 2021–Today, the Seismological Society of America is opening submissions for its new open-access journal, The Seismic Record. It's a thrill to be launching a high-impact, timely and inclusive journal that meets the interests of the seismological community–and we want you to be part of this launch.
The Seismic Record provides an outlet for recent events or new findings of strong significance that warrant rapid publication. The journal ensures rigorous peer review, with a time from submission to publication of approximately two months. We invite manuscripts covering the entire spectrum of seismological and earthquake science.
You can read more about the journal's format and goals at the TSR website, but here's the short version of what we're looking for:
Papers on basic, applied and theoretical problems related to any aspect of earthquake science and seismology
No more than 3500 words, excluding references
No more than five figures and/or tables
No more than 30 references
We have been fortunate to recruit an outstanding group of Associate Editors with research interests spanning a wide range of topics. On their behalf, I encourage you to consider an early submission to the journal as we strive to make it a home for excellent research within the seismological and earthquake science communities.
Learn more about TSR submission guidelines
We look forward to working with you.
Best regards,
Keith Koper
Editor-in-Chief, The Seismic Record