Help Steer SSA's Future: Vote Today!
How can SSA best serve your professional needs and continue making advances in the field of seismology?
Keep that question in mind as you read the candidate statements below for our 2024 Board of Directors Election. Then be sure to cast your vote!
As the governing body for SSA, the Board of Directors helps set the broad policy and direction for the Society.
Voting in this election is a responsibility shared by every member of our community.
This is your opportunity to select the individuals who will steer the Society's course for the next three years and set the course for years to come.
Together, by casting your vote in this important election, we advance earthquake science worldwide. Make your voice heard and vote today!
---
SSA members are invited to vote for members of the Board of Directors in the 2024 Election beginning 3 October 2023. Candidate statements are presented below, in alphabetical order by last name.
The election will be open for voting until 5 p.m. PST Friday 5 January 2024. SSA strongly urges members to participate in the Society's future by casting ballots. For assistance, contact info@seismosoc.org or phone 510-525-5474.
For a full list of the current Board of Directors, visit this page.  The date next to the name indicates the end of their current term.
---
Candidate Statements (in alpha order):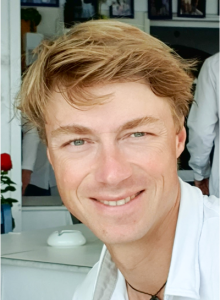 Andreas Fichtner
Professor of Seismology & Wave Physics, Institute of Geophysics, ETH Zurich
Principal Fields
theoretical and computational seismology, fiber-optic seismology, inverse theory, cryoseismology
Candidate Statement
Founded with the aspiration to provide "the best information obtainable concerning earthquakes" and to "work for the benefit […] of all mankind", SSA has been the central player in seismological research for nearly 120 years.  Its success is rooted in the ability to leverage crises and disruptions towards the advancement of knowledge and reduction of future harms. The continuation of this success story, as well as the pursuit of openness and academic integrity are the main responsibilities of the SSA Board of Directors.
If elected, I will work to find solutions for some of the new challenges that the Society faces today. These include but are not limited to (1) the impact of emerging AI algorithms on research and the publication process, specifically concerning new forms of plagiarism, (2) the discrepancy between open-data requirements for reproducible research and our growing inability to actually store and share the massive datasets that we acquire, and (3) commercial publishers who aggressively launch new publications into niches already occupied by community journals. An essential component of any solution must be the innovative formulation of top-quality standards, which have always been the hallmark of SSA.
In times where the global political landscape changes with unprecedented speed, I will consider it part of my mission to serve as an ambassador of SSA in those parts of the world where strong seismological research is still developing – of course, always with a touch of Swiss neutrality. Furthermore, I will strengthen the visibility and impact of SSA on the European side of the Atlantic.
---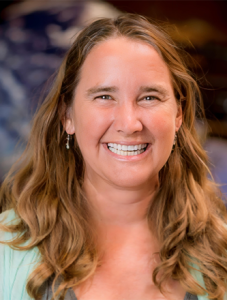 Debi Kilb
Project Scientist, Scripps Institution of Oceanography at UCSD
Principal Fields
crustal seismology, earthquake early warning
Candidate Statement
I am honored to be nominated to serve on the SSA Board of Directors, providing an opportunity for me to share my multidisciplinary researcher and science communicator skills. A strength of SSA is its ability to pivot with changing times. For example, SSA now emphasizes equality, diversity, and inclusion (EDI). Supporting EDI programs has been central to my outreach work that focuses on bringing more girls into science (e.g., implementing and directing numerous Sally Ride Science programs via UCSD). I have benefited from SSA programs and opportunities on many occasions and would use a position on the board to ensure that SSA continues to align with the needs of our community. The SSA spring meetings are a favorite of mine, especially the year my high-school intern was allowed to present a poster. I was privileged to be a co-recipient of a SSA community grant that funded an interdisciplinary 2023 workshop titled "Advancing the use of turbidite observations in understanding offshore tectonic processes and seismic hazards." I am also slated as a panelist for the October 2023 SSA "Grant Writing to Fund Research" webinar. In addition to my focus area of crustal seismology, I have worked in the fields of geology, glaciology, and hydrology. My multidisciplinary research has refined my science communication skills, providing tools I can use across the board to better convey science concepts and their importance. This is particularly true in my earthquake early warning research, which is both scientific and societal. To me, bringing people from different backgrounds together can move the needle in ways that might be lacking in single-discipline collaborations. As an SSA board member, I will focus on promoting key SSA objectives that resonate with me, including fostering diversity, encouraging multidisciplinary activities, and being nimble enough to continue to change with the changing times.
---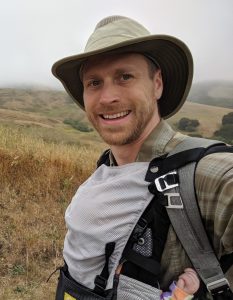 Albert Kottke
Geosciences Principal, Pacific Gas & Electric
Principal Fields
earthquake ground motions, geotechnical earthquake engineering, strong-motion seismology
Candidate Statement
I hold a Ph.D. in Civil Engineering and have spent over a decade assessing seismic safety in critical infrastructure. The Seismological Society of America (SSA) has been integral to my career; the journals are important to my profession and I consider the annual meeting a highlight of my year. Recognizing the unique contributions of science and engineering to earthquake research that SSA provides, I felt honored and excited to be invited to apply for the SSA Board of Directors. If appointed, my priority would be nurturing the earthquake science community's growth. Recent years have demonstrated the effectiveness and efficiency of virtual meetings in reducing financial and environmental costs. I believe there are untapped possibilities within SSA to use virtual meetings to enhance information sharing alongside our traditional in-person meetings that are vital for personal growth and idea exchange. In our increasingly complex research landscape, where our understanding becomes increasingly nuanced and our models increasingly complex, breaking down collaboration barriers is imperative. These barriers encompass everything from accessing information and data to understanding various data formats and software tools. As a member of the board, I would advocate for initiatives that promote information and data sharing. Such efforts would not only facilitate multi-disciplinary research but also nurture the development of the next generation of seismologists and engineers. My background and passion for earthquake science drive my commitment to SSA's mission. I kindly seek your support to help shape SSA's future and advance earthquake science.
---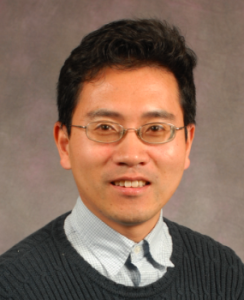 Zhigang Peng
Professor of Geophysics, Georgia Institute of Technology
Principal Fields
earthquake detection/triggering, intraplate and induced earthquakes, deep and slow earthquakes, machine learning, education and outreach
Candidate Statement
I am honored to be nominated to stand for a second term on the Seismological Society of America (SSA)'s Board of Directors. As a world-leading organization at the forefront of advancing seismological and earthquake research for the benefit of society, SSA always holds a special place in my heart, even since I joined its first meeting back in 2000. Despite the global upheaval posted by the COVID-19 pandemic, SSA demonstrated remarkable resilience by maintaining our financial stability and hosting online and hybrid annual meetings and workshops, effectively engaging our community during times of utmost necessity. Looking ahead to a post-pandemic era, I recognize the invaluable role of in-person meetings while remaining mindful of accessibility barriers that some members may face. My first term was dedicated to chairing the Meetings Committee, whose primary role is to identify themes for the newly established SSA fall conferences. Despite multiple delays due to the pandemic, we have successfully hosted the first SSA fall conference on Seismology Tomography in Toronto, Canada in October 2022. We have already planned two more conferences (2023: Physics-based Ground Motion Modeling; 2024: Photonic Seismology), while actively exploring the theme for the Fall 2025 conference.
Should I be re-elected, I would like the opportunity to continue my current role to identify potential topics for future fall conferences. Furthermore, I am dedicated to fostering the ongoing success of SSA's flagship journals (BSSA and SRL), and contributing to the establishment and expansion of our new open-access journal, The Seismic Record (TSR). Finally, I hope to strike a balance between our financial stability and accessibility, particularly for students, early career scientists, and our international contributors. I am committed to devising strategies that uphold SSA's financial foundation while ensuring our meetings and journals remain affordable and inclusive.
---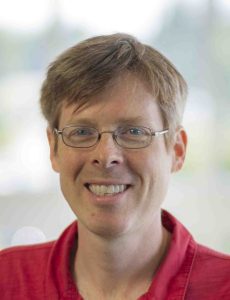 Carl Tape
Professor, University of Alaska Fairbanks

Principal Fields
computational seismology, observational seismology, active tectonics
Candidate Statement
The inertia of SSA can be both a strength and a weakness. As a strength, SSA possesses a long history of delivering high-quality services to the seismological community, in the form of meetings, publications, student scholarships, and more. As a weakness, SSA can be somewhat slow to adapt in the face of major external changes, such as how journal articles are published and accessed. SSA members and potential members constitute a vast workforce of passionate experts who may or may not commit their efforts to SSA activities, such as serving as journal editor, reviewing papers, writing papers, chairing sessions, and hosting meetings. I would like to steer SSA to a place where all earthquake scientists (new, early career, senior, emeritus) choose to SSA for their primary service commitments, thereby broadening the impact of SSA to others. Two major directions for sustaining and expanding SSA include: 1) reducing publication costs and 2) supporting free, virtual training workshops. I am interested in serving SSA members in the short-term and in positioning the organization for the long-term.
---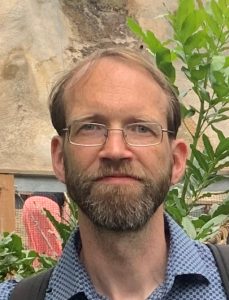 Frederik Tilmann
Professor, Department of Geophysics, German Research Centre for Geosciences (GFZ), Potsdam, Germany

Principal Fields
earthquake seismology, lithospheric scale seismic imaging, subduction zone processes, inverse methods
Candidate Statement
It is a great honour to be nominated to serve on the SSA Board. Already as a graduate student, I came to appreciate SSA's role as the leading advocate for seismological research.
Recent developments within seismology present great opportunities but also great challenges. Distributed Acoustic Sensing promises ever greater resolution of structures and processes and allows us to make measurements in areas previously too costly to operate in routinely, such as submarine environments, densely populated cities or peaks of active volcanoes. New ethical challenges regarding privacy and data security arising from these advances have to be balanced with the imperative of data openness. The use of neural networks to tackle seismological problems has exploded, and many low-hanging fruits of data-driven approaches have been harvested. Exciting developments can be expected from efforts to inject mechanistic understanding into these models. Finally, the use of seismology for observing Earth surface processes is now well established. These new challenges requires SSA to help to expand the talent pool from diverse backgrounds.
The 2023 Türkiye earthquakes reminded us that earthquakes still kill in great numbers. There is a remaining urgency to translate seismological knowledge into preparatory action. SSA has a vital role in this exchange.
From the early days international cooperation and data exchange have been prerequisites for seismological discoveries. After a long period of progress towards increased openness of data and software and international collaboration, recent geopolitical developments threaten to undermine this advancement. SSA should continue to promote cooperation and open research even in this challenging environment while seeking opportunities to support scholars at risk.
If elected I would bring an international perspective to the board, with a particular focus on promoting issues relating to diversity, open research and international cooperation, while recognizing the challenges the changes in publishing landscape present to SSA.
The election will be open for voting from 3 October 2023 until 5 p.m. PST on Friday, 5 January 2024.