23 April 2021–Peggy Hellweg, operations manager for the Berkeley Seismological Laboratory (BSL) at the University of California, Berkeley, was elected president-elect by the Board of the Seismological Society of America on 14 April.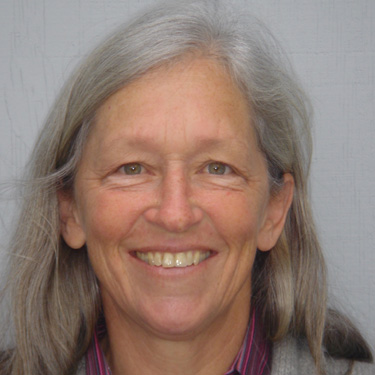 Hellweg previously served as SSA Secretary and co-chaired the 100th Anniversary Earthquake Conference, SSA's joint meeting with the Earthquake Engineering Research Institute and Disaster Resistant California to commemorate the 1906 earthquake.
"I am greatly honored by the trust of the Board. The past few years have brought both challenges and growth opportunities to the Society. I am excited that over the coming three years, I will be able to contribute to stewardship of the services and support that SSA provides its members, and ideas toward strategic planning that will guide their improvement and growth," said Hellweg.
"Two of the most important directions will be broadening the understanding and acceptance of high-quality earthquake science through our three journals and other outreach activities, and nurturing the growth of diversity, equity, and inclusion in our Society and our wider community," she added.
As operations manager at BSL, Hellweg oversees a variety of seismic sensors and other geophysical instrumentation from borehole stations to strong motion sensors, deformation networks and broadband stations. Hellweg and the BSL have participated in the development and implementation of the ShakeAlert earthquake early warning system for the U.S. West Coast. Her role includes coordination of the BSL with the California Integrated Seismic Network (CISN) and the Advanced National Seismic System (ANSS), in addition to supervising, monitoring and coordinating the BSL's field, computer and seismological operations.
Hellweg served from 2011 to 2017 as a commissioner on the California Seismic Safety Commission, the state body responsible for providing California decision makers and the public with recommendations to reduce earthquake losses and speed recovery.
She received her B.A. in physics from the University of California, San Diego in 1973, her Diplom (Master's degree) in physics from the University of Göttingen in Germany in 1976 and her doctorate in geophysics from the University of Stuttgart in Germany in 2000.
The SSA Board named Kristine Pankow, research professor and associate director of the University of Utah Seismographic Stations, as the new Secretary for the Society.
Pankow's research background is in induced seismicity, signal detection and Intermountain West seismicity. She served on the Utah Mine Safety Technical Advisory Council from 2011 to 2020 and is the Intermountain West regional coordinator for the Advanced National Seismic System (ANSS). She received her Ph.D. in Earth sciences and geophysics from the University of California, Santa Cruz in 1999.
See the full list of SSA Board and committee members.