[The election has now closed.]

Why Vote?
SSA Board of Directors 2022 Election
How can SSA best serve its members and meet its mission?
I encourage you to ask yourself these questions as you prepare to participate in the 2022 Board
of Directors Election. This is your opportunity to select the individuals who will steer the
Society's course for the next three years and set the course for years to come.
The Board of Directors serves as the governing body for SSA. Its members set broad policy and
direction for the organization, helping SSA accomplish its mission. In 2022, the Board is
expected to begin a strategic planning process to revise and affirm the Society's goals and
mission.
Voting in this election is an important responsibility shared by every member of our community.
Please cast your vote.
Best regards,
Nan Broadbent
Executive Director
---
SSA members are invited to vote for members of the Board of Directors in the 2022 Election. Candidate statements are presented below, in alphabetical order by candidate last name.
The election is open for voting until 5 p.m. PST Friday 7 January 2022. SSA strongly urges members to participate in the Society's future by casting ballots. For assistance, contact election@seismosoc.org or phone 510‐525‐5474.
For a full list of the current Board of Directors, visit this page.  The date next to the name indicates the end of their current term.
---
Candidate Statements (in alpha order):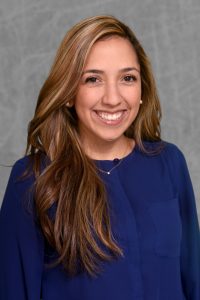 Ashly Cabas: Assistant Professor, Department of Civil, Construction, and Environmental Engineering at North Carolina State University
Principal fields: Geotechnical earthquake engineering, earthquake ground motions, seismic hazard assessment, near-surface wave propagation, education and outreach
Science and community come to mind when I think about the Seismological Society of America. Science and community with the common goal of advancing the understanding of earthquakes for the benefit of society. Through its internationally renowned journals, dynamic Annual Meetings and advocacy for resiliency to seismic hazards, the SSA continues to be the leading forum for earthquake scientists and engineers to disseminate their research, collaborate and grow. The SSA also embraces its unique position to support the professional development of its members, particularly students and early-career scientists. I have personally experienced the transformational nature of being welcomed by the SSA community. As a Ph.D. student curious about the interactions between geotechnical earthquake engineering and engineering seismology, meeting the people behind the science at my first SSA conference had a profound effect on me. The vibrant environment of professionals genuinely excited about their work, willing to learn from others and embracing their authentic selves was so captivating that I kept coming back. As a professor, organizing technical sessions at SSA meetings provided the right platform and intellectual stimulus to develop international collaborations, and most recently led to an invitation to become a guest editor of a special section in the BSSA. Thus, as a potential member of the Board, I will be personally invested in: 1) supporting professional development opportunities for students and early-career scientists, 2) creating spaces to strengthen interdisciplinary collaborations among earthquake scientists and engineers, and 3) broadening the participation of minoritized students and professionals. I would love to support the work by the recently created Diversity, Equity and Inclusion Task Force by bringing the perspective of a female Latin American scientist working at the intersection of engineering and seismology. As a Board member I will strive to advance both science and community. Scientific advances on earthquake engineering and seismology are only half of the equation. Education and community engagement are essential to generate significant societal benefits.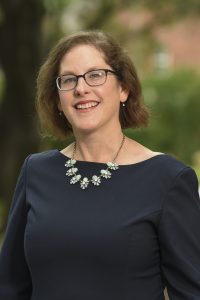 Heather DeShon: Professor, Southern Methodist University
Principal fields: earthquake location, seismic tomography, earthquake source physics, intraplate and induced earthquakes, subduction zone processes, and network and real-time operations
Natural hazards and the disasters that arise from human interaction with those hazards have a way of clarifying the strengths and weaknesses of existing structures. As a member of the Board, I now better understand the strengths of SSA and how best to develop new programs to meet community needs. Like most organizations that have thrived during the pandemic, the strength of this society lies in its people – the staff, the volunteers and most importantly, the international membership – and in our passion. We have seen as seismologists and as global citizens the importance of preparedness, clear public communication and fundamental science to mitigate risk. As scientists we push the boundaries of seismology and engineering, and SSA has adapted by expanding publication opportunities, including the new open-access journal. But the journals remain expensive relative to other options. The pandemic helped to accelerate improvements in online community-building and hybrid meeting structures. SSA needs to continue to explore how to mix the strengths of face-to-face communication with the access allowed by an online presence so that the Annual Meeting continues to inspire us to the possibilities and breadth of seismology research. Over the next three years, I look forward to meeting membership needs by providing new programs that foster collaboration, supplement communications training, provide mentoring, and support early career and student research. I would be proud to serve another three years for this organization and you.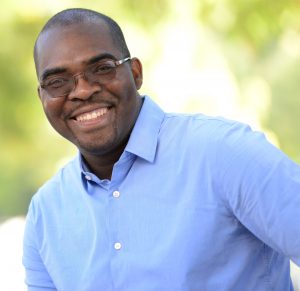 Roby Douilly: Assistant Professor, University of California, Riverside
Principal fields: Earthquake seismology, local earthquake tomography, earthquake source mechanism, earthquake rupture dynamics and ground motion
It is an absolute honor for me to be nominated to serve on the Board of Directors of the Seismological Society of America (SSA). I have been an SSA member since I was a graduate student, and being part of that community and attending the Annual Meeting was not only extremely enjoyable, but also crucial to the steps of my career thus far. I was initially trained as a civil engineer in my native Haiti, but after experiencing the tragic 2010 Haiti earthquake, I was motivated to pursue a career in earthquake seismology. As an international student from the Caribbean, attending and presenting at a major conference can be extremely intimidating and you can easily feel like an outsider. Despite the high vulnerability to earthquake hazard in many developing countries, the number of seismologists and geoscientists from historically underrepresented backgrounds are few and far apart. The SSA has always been the leading society in advancing seismology, and advocates for early-career scientists and supports national and international exceptional scientists through its journals, meetings and awards. It is well-positioned to provide additional opportunities in bringing more underrepresented professionals to the forefront. If elected, I will focus and support initiatives such as mentoring programs, target awards to increase the presence and membership of underrepresented minorities at the Annual Meetings – particularly scientists from the Caribbean as this could serve as a way to inspire future generations in the Caribbean to pursue careers in seismology.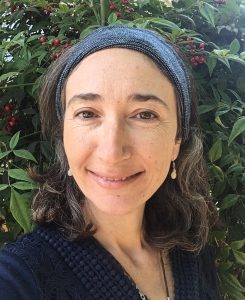 Delphine D. Fitzenz: Director, RMS
Principal fields: source modeling for earthquake risk modeling, probabilistic recurrence modeling, fault zone rheology and earthquake simulators
In the past few years, our world has been shown repeatedly that resilience and sustainability are not just abstract ideals, but are instead very topical challenges. Both people and regulators are demanding that resiliency be planned and built in, and that systemic risks be assessed, minimized and managed.
For our community, this means  new consumers of earthquake science and also new scientific challenges. Communication has to go both ways: from scientists to all stakeholders (public sector: building code, regulators, governments, but also (re-)insurance, banks, corporations), so they know which science is ready to be incorporated into new risk-related tools, and in turn, from stakeholders to scientists: so our community learns where they are waiting for scientific advancements to meet societal needs.
To meet these challenges, the SSA community is going to need to grow and attract a diverse crowd of young talents, including outside-the-box students good at making cross-disciplinary connections.
SSA already plays a key role in both missions, in particular through the Annual Meetings and accompanying student workshops and through its journals and government relations. I would be happy to use, within the SSA Board, the experience I got over the past nine years as a researcher and developer in the increasingly regulated risk industry, and I thank the SSA Nominating Committee for the opportunity to appear on the ballot.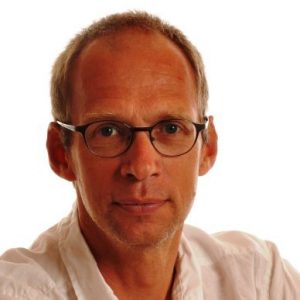 Heiner Igel: Professor, Department of Earth and Environmental Sciences, Ludwig-Maximilians-University Munich, Germany
Principal fields: computational seismology, inverse problems, rotational seismology and seismic instrumentation
It is an honor to be nominated to work on the SSA Board of Directors. My main mission would be to motivate enthusiastic young scientists to enter and stay in our exciting research field. We have seen two revolutions in seismology in the past decades. The first one was the rise in computer power giving us the opportunity to model seismic wavefields in their (almost) true complexity leading to physics-based, better-resolved imaging, and a substantially improved understanding of earthquake rupture. The second one is the powerful analysis of ambient seismic noise allowing earthquake-free imaging, and – for the first time – tracking minute seismic velocity changes as stresses (and other things) change at depth. We are in the middle of another revolution, and it is related to seismic instrumentation: we are now capable of not only observing the displacement wavefield, but also its gradient (rotation, strain using DAS) with ever increasing sensitivity and great potential to extend our imaging endeavors in particular of the shallow subsurface. Seismology has grown from a "we observe earthquakes and image Earth's interior" to a science that is dealing with the complex mechanical behavior of the interface between the solid Earth, the oceans and the atmosphere. The ground motions capture (almost) anything that happens on our planet whether it is natural or man-made. That gives us a prominent position in Earth System Science, and the SSA can be a driver to more vigorously explore the interconnections to other disciplines. We face substantial challenges in maintaining our high-level open-source community software, properly acknowledging those who dedicate their careers to software development work in an unselfish way. Covid has shown us that – while anxiously waiting for workshops with physical presence – we should extend our open-access online teaching capabilities to even better reach out to enthusiastic future Earth scientists.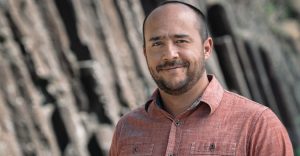 Diego Melgar: Assistant Professor, University of Oregon
Principal fields: Earthquake sources, tsunamis, GNSS geodesy and early warning systems
The SSA has been a fundamental part of all the stages of my career, so I am honored to be considered to serve on the Board of Directors and to give back to this vibrant community. SSA is a premier scientific society and through its journals and meetings, it facilitates discovery. As a Board member I will work to make sure that this task, that the society already does exceedingly well, continues to grow and modernize, particularly in these changing times which require outside the box thinking. For example, the 2021 meeting, which I helped to organize, showcased some of the directions we should move in to broaden participation. Issues of equity and inclusion are rightfully at the forefront of our discussions, and I was very pleased to see the DEI Task Force formed in 2020 and read its first report in 2021. It contains tangible and actionable recommendations which we need to push on. We have made progress, and I have been enthused to see how far we have come with gender diversity – in particular at the early-career levels – during the Annual Meetings. But the statistics are still grim, and seismology has failed to be inclusive of other traditionally underrepresented minorities. Much work is needed here to make sure that we reach out as widely as possible to facilitate minorities' access to our discipline. For example, by integrating SSA's meetings and publications with other minority organizations in the Americas. Similarly, seismology is a crossroads for science, technology, engineering and policy. At a time when science and knowledge are systematically devalued, I believe the SSA has a role to play. Our society should continue to have a strong presence in government at all levels. The reauthorization of the National Earthquake Hazards Reduction Program (NEHRP), the approval of the National Volcano Warning System (NVEWS) and the continued growth of the ShakeAlert earthquake early warning system are a few recent examples of this intersection between government and science where SSA should continue to have a strong advocacy presence. Our society serves us and facilitates our science, but it also serves the communities we live and work in. I am honored to be considered to serve on the Board of Directors and to further its mission.