The Annual Meeting features exciting field trips, workshops and events. Follow the links below for more information.
---
Opening Keynote: "InSight: Opening a New World for Seismology"
Tuesday, 23 April, 5–5:30 p.m.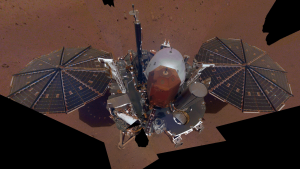 The InSight mission landed in Elysium Planitia on November 26, 2018, and 22 days later placed the first broad-band seismometer on the surface of another planet.
In contrast to the 45 previous missions to Mars, which have thoroughly explored its surface features and chemistry, atmosphere, and searched for past or present life, InSight focuses on the deep interior of the planet, investigating the processes of terrestrial planet formation and evolution by performing the first comprehensive surface-based geophysical measurements on Mars using the "traditional" geophysical techniques of seismology (via a non-traditional single-station approach), geodesy (through precision tracking for rotational dynamics), and heat flow measurement.
It will provide key information on the composition and structure of an Earth-like planet that has gone through most of the evolutionary stages of the Earth up to, but not including, plate tectonics. Unlike the Earth, its overall internal structure appears to have been relatively unchanged for more than 4 By; unlike the Moon, it is large enough that the P-T conditions within the planet span an appreciable fraction of the terrestrial planet range. Thus chemical and structural evidence preserved in Mars' interior should tell us a great deal about the processes of planetary differentiation and heat transport.
William B. Banerdt, InSight Principal Investigator and Principal Research Scientist at NASA's Jet Propulsion Laboratory, will give an overview of the first few months of observations and the mission's goal of learning more about Mars' deep interior.
---
Town Hall: The Why, How, Where and What of Earthquake Early Warning
Tuesday, 23 April, 6-7:30 p.m.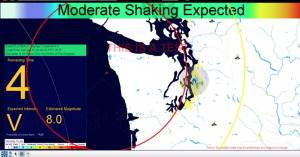 Why should we prepare for earthquakes in the Pacific Northwest? How could seconds of warning help make us less vulnerable to damage and injury? How do earthquake early warning (EEW) systems work, and when might we have one?
SSA invites members of the public to a town hall meeting on earthquake early warning systems in the Pacific Northwest. A panel of EEW experts will be on hand to explain how they function, how they can prevent damage and injury and when they plan on being implemented throughout the region.
Town Hall Meeting
---
Public Policy Luncheon: "Seismic Retrofit of Unreinforced Masonry Buildings"
Thursday, 25 April, noon–1:30 p.m.
Learn about the state of Seattle's earthquake readiness from Barb Graff, director of the Seattle Office of Emergency Management.
Graff is responsible for the team that manages the all-hazard community-wide emergency management program for the City of Seattle. Since 2005, the Seattle Emergency Operations Center has coordinated a city-wide response to 16 major exercises and 50 incidents, eight of which resulted in a Presidential Declaration.
---
Joyner Lecture: "Simulating Realistic Earthquake Ground Motions"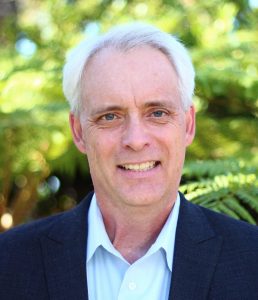 Thursday, 25 April, lecture at 5:30–6:30 p.m.; reception follows at 6:30–7:30 p.m.
This year's Joyner Lecture – "Simulating Realistic Earthquake Ground Motions" – will be given by USGS Research Geophysicist Robert W. Graves.
The Joyner Memorial Lectureship was established by SSA in cooperation with the Earthquake Engineering Research Institute to honor Bill Joyner's distinguished career at the U.S. Geological Survey and his abiding commitment to the exchange of information at the interface of earthquake science and earthquake engineering.
Read the Abstract
---
Women in Seismology Reception
Thursday, 25 April, 7:30–9:00 p.m.
After the success of last year's event, the Women in Seismology Reception returns to the SSA Annual Meeting.
Gail Atkinson, Professor of Geophysics at Western University, will deliver the opening remarks.
All are welcome, but RSVP through the registration form is required.
---
Mentoring Breakfast for Early-Career and Student Attendees
Thursday, 25 April, 7:00–8:15 a.m.
Ask questions, discuss your research and network with professional seismologists in this social breakfast for student and early-career members.
RSVP through the registration form is required.
---
Field Trips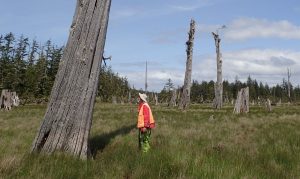 The 2019 SSA Annual Meeting offers three exciting field trips.
---
Workshops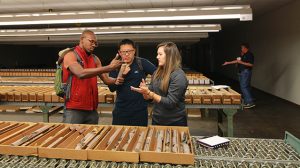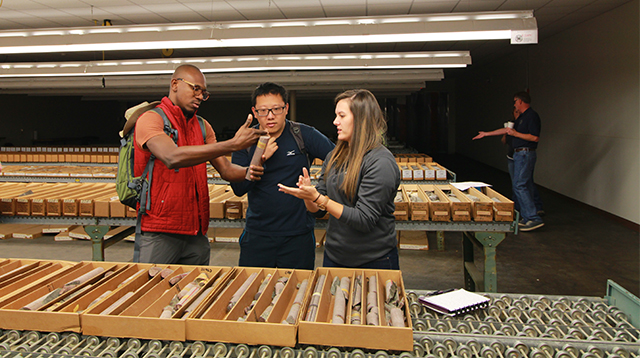 The 2019 SSA Annual Meeting offers five unique workshops.
---
Special Interest Groups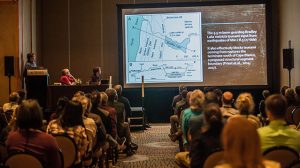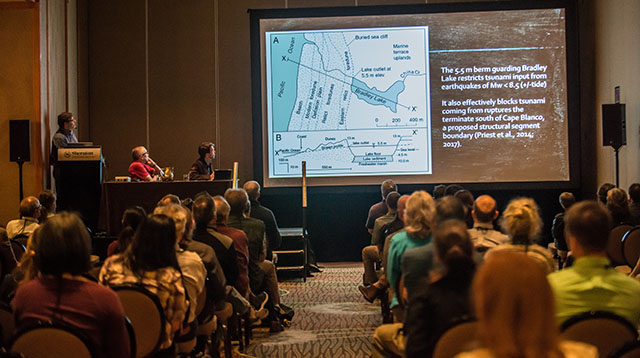 The 2019 SSA Annual Meeting offers three special interest group meetings. All meetings are free to attend, but RSVP is required, which is made during the meeting registration process.
---