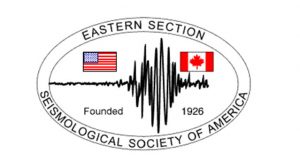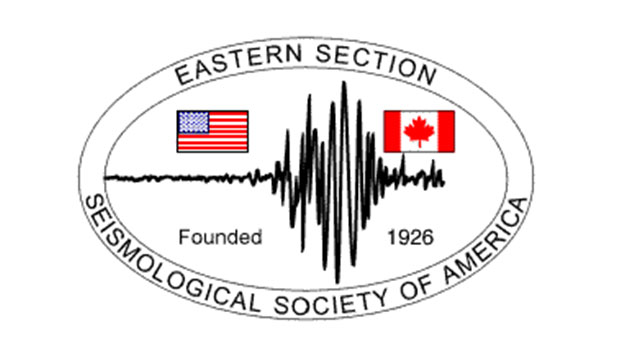 ---
2019 Meeting
Date & Location
3-5 November 2019
The Ohio State University in Columbus, Ohio
Co-chairs
Christine Goulet and Daniel Pradel
Contact: EasternSectionMeeting@seismosoc.org
Important Dates
Student Travel Grant Application Deadline: 15 September 2019
Abstract Submission Deadline: 22 October 2019
Hotel Room Block Reservation Cutoff: 15 October 2019
Online Registration Deadline: 1 November 2019
---
Meeting at a Glance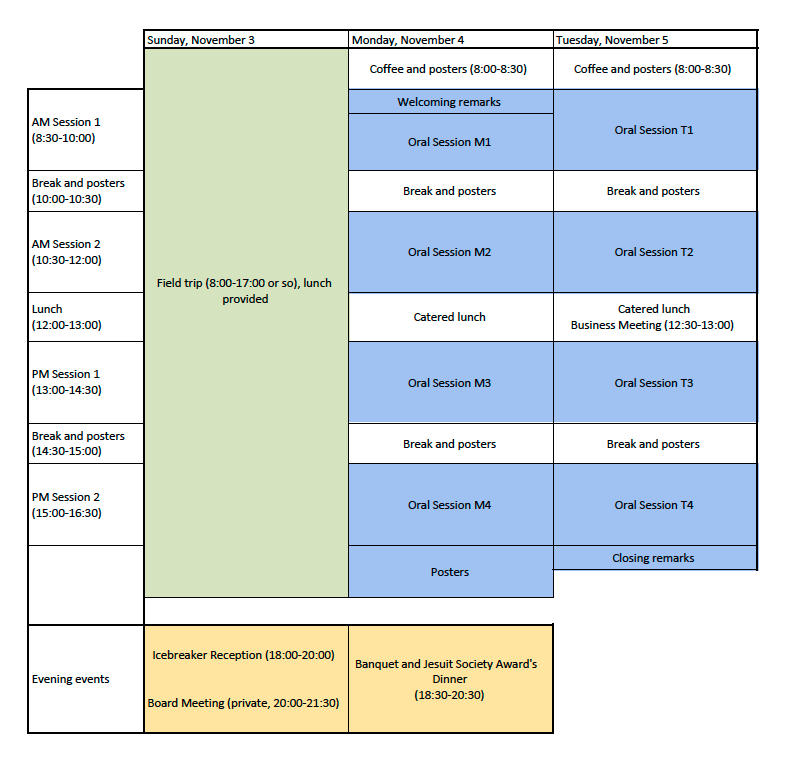 ---
Registration
Online registration deadline: 1 November 2019
Registration Type
Registration Cost
(Online and On-site)

Member, Regular

$220

Non-Member, Regular

$250

Student Member

$110

Field Trip

$75

Banquet, Regular

$85

Banquet, Student

$55
On-site registration will be available.
---
Conference Program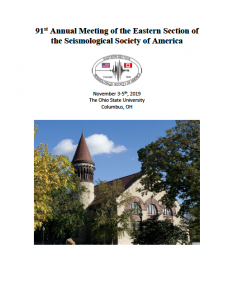 View the complete 2019 program:
---
Field trip to Serpent Mound Crater and Serpent Mound Monument
Sunday, 3 November
Serpent Mound Crater is an impact structure several kilometers in diameter that was formed about 320 Million Years ago by a hypervelocity meteorite impact. During the site visit we will stopping at several locations to observe the ring graben and central uplift, then stop at a lab where recently obtained rock cores are stored locally (Links: https://en.wikipedia.org/wiki/Serpent_Mound_crater and https://impactcraters.us/serpent_mound_ohio)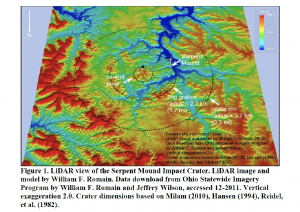 Additionally, we plan to visit the famous Serpent Mount Monument a Native-American earth structure built around 300 BCE that depicts a long snake (about 420m long ) that is about to eat an egg (Links: https://en.wikipedia.org/wiki/Serpent_Mound and https://www.ancient-origins.net/ancient-places-americas/great-serpent-mound-ohio-largest-earthen-effigy-world-001594)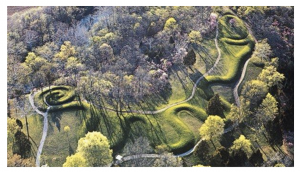 ---
Banquet Speaker (Native-American Earthmounds of Ohio)
Speaker: Bradley T. Lepper
Brad Lepper is a Curator of Archaeology for the Ohio History Connection. In addition, he has occasionally been a Visiting Professor of Sociology and Anthropology at Denison University. His primary areas of interest include North America's Ice Age peoples, Ohio's magnificent mounds and earthworks, and the history of Archaeology. Noteworthy research includes excavation of the Burning Tree mastodon and discovery of the Great Hopewell Road, featured in a documentary that was first broadcast on PBS in 1998.
---
Hotel Information
The conference is located within walking distance of the Blackwell Inn (4★ theblackwell.com) and a block of rooms has been reserved there at the rate of $149/night. The Blackwell Inn is located on the campus of the University at 2110 Tuttle Park Place Columbus, Ohio 43210. Phone: 866-247-4003. To receive the negotiated group rate, participants should identify themselves as being associated with the OSU Civil & Environmental Engineering & Geodetic Engineering Department.
Other less convenient options (about 40-minute walk away) include:
Marriott Columbus University Area at 3100 Olentangy River Rd, Columbus, OH 43202. Phone: (614) 447-9777)
Holiday Inn Express & Suites Columbus University Area at 3045 Olentangy River Rd, Columbus, OH 43202. Phone: (614) 447-1212
Hilton Garden Inn Columbus-University Area at 3232 Olentangy River Rd, Columbus, OH 43202. Phone: (614) 263-7200
---
Student Information
Student Travel Grants
Applications were due by 15 September 2019. Learn more about the application process here.
Student Awards
Awards will be given for the best oral and poster presentations by students.
---
Abstract Submissions
Abstract Deadline: 22 October 2019
Abstract submissions are now closed.
Poster Information: The maximum poster size is 4 feet tall and 6 feet wide.