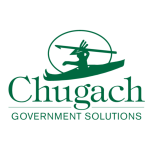 Website Chugach Government Solutions, LLC
Job Overview
Responsible for the overall day-to-day operation and maintenance of the equipment located at the Operational Location Boulder Wyoming (OLBW) Facility.  Responsible for ensuring the site equipment meets all technical requirements outlined in the Statement of Work.  Complies with site directives and requirements defined in the AFTAC directives applicable to the station.
Essential Duties & Job Functions:
Responsible for the site security program to include training as necessary to encompass updates on changes to the security program.
Monitors and assists visitors, other contractors, and R&D teams that are on station or performing work at the site or remote facilities.
Ensures CITI employees comply with all state, local, and site safety requirements.
Provides local purchase support at the direction of the Facility Supervisor.
Supports the on-the-job-training program by providing training to part time employees and other Chugach employees assigned to the site or visiting the facility.
Provides inputs to the Program Manager and Facility Supervisor for the preparation of administrative and technical reports.
Supports the local safety program and incorporates electrical safety training in the on the job training program.
Interfaces with other contractors, local support agencies, and foreign personnel on technical and training issues.
Acts as the Site Manager when the site manager is away from the station or otherwise unavailable for work.
Maintenance of site mission and support equipment.
Coordinates with the Site Manager to develop and implement maintenance priorities for the site.
Provides site-specific training for new employees.
Supports Air Force and other contractor maintenance teams when on site.
Supports the Air Force Training Mission efforts as well as visiting students.
Provides a technical evaluation of services provided by modification teams and other contractors to the Chugach SSMS Program Manager.
Provides planning and coordination efforts with and between; AFTAC teams, R&D teams, Training teams, and
Construction Contractors as well as for staff located within other Air Force facilities and units.
Maintains the station mechanical and seismological instruments within the parameters of the contract limitations and controlling directives of the Air Force.
Responsible for Property Management and Control processes to include the monitoring, evaluation (inventory actions and daily observations), and reporting of any loss, damages, destroyed assets or otherwise conditions which impact the facility and functioning of the real property assets as well.
Site and Array Systems Maintenance.
Site Security in Conjunction with the Facility Supervisor.
Environmental Compliance and Waste Management/Control Programs.
Provides logistical and procurement support to the Site Manager.
Assists with and executes as directed Equipment upgrades as well as R&D equipment installation and fabrication projects when directed.
Other duties as assigned.
Mandatory Requirements:
An electronics/electrical engineering technology associates degree in an Accredited Board for Engineering and Technology (ABET) program and/or equivalent course curriculum is required.
At least three years of work experience in a technical field related to the operations and maintenance of electronic equipment and/or instrumentation is required.
Knowledge of power production to include solar systems; communications to include radio and antenna systems, computer operating systems software, and logistical support operations.
Current valid driver's license.
Currently hold or have the ability to obtain and retain a Secret security clearance is required.
Reasonable Accommodation:
CGS will provide reasonable accommodations, according to applicable state and federal laws, to all qualified individuals with physical or mental disabilities.
Equal Employment Opportunity:
Chugach is an Equal Opportunity Employer. Employment decisions are made without regard to race, color, religion, national or ethnic origin, gender, sexual orientation, gender identity or expression, age, pregnancy, disability, genetic factors, protected veteran status or other characteristics protected by law