3 February 2023–Twenty-five years ago this month, Paul Friberg and his partner Sidney Hellman started their own company. At the time, they were working on seismology software for IRIS-PASSCAL at its Instrument Center at Lamont Doherty Earth Observatory, when IRIS announced a move to consolidate its instrument centers in New Mexico.
Instead of moving west, Friberg and Hellman won a proposal to keep writing programs for IRIS, and in 1998 their company Instrumental Software Technologies, Inc. (ISTI) was born.
The geophysical software and earthquake monitoring company now employs 27 people and has a global reach—something ISTI CEO Friberg "could never imagined 25 years ago," he said.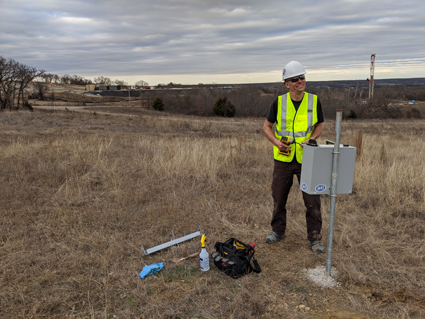 After the IRIS PASSCAL proposal, "we just started growing organically from that," now encompassing everything from software development to serving as expert witnesses, Friberg said. "We've had this progression from just doing software to doing the science behind seismology, analyzing data sets for industry, setting out stations for industry, building networks, operating the networks, and being the professional seismologists for industry to call on."
The progression suits Friberg. "Because we're a smaller organization, I still have a hand in all of it. It's great," he said. He is still writing software and providing support to the clients who use the software, but also traveling to do fieldwork setting up seismic networks for clients.
Friberg and his colleagues at ISTI also collaborate with government, academic and industry scientists to publish research related to these networks and other monitoring projects. ISTI's network and monitoring services especially grew after Friberg's work and publications on induced seismicity, specifically related to hydraulic fracturing, in the American Midwest in the mid 2010s.
"We branched out into hardware after that, hired to set up networks and to try to understand the science behind it, observing and defining induced seismicity," he recalled.
ISTI's seismic monitoring division has grown since then, Friberg said, working with new clients such as nuclear nonproliferation NGOs and geothermal operations. "We're also seeing a lot of movement toward monitoring for carbon sequestration," he added, related to tax credits for climate change investment and technologies in the 2022 U.S. Inflation Reduction Act.
"I find working for industry super interesting, because the problems are different all the way across," Friberg said. "One day we're working on a mine, the next day we're dealing with carbon sequestration, or a geothermal stimulation … so the problems are all different and challenging."
"We have to adapt to what the customer wants, but we never compromise our scientific principles, though," he noted.
Friberg is proud that ISTI has been an open-source software company from the start, perhaps best known for maintaining the source code for the widely-used seismic software Earthworm. ISTI also often uses open-source tools such as ObsPy in its work. "It feels good to be able to support an open tool like that," Friberg said, "We think it's developing communities, and writing tools where you can actually reproduce results from someone else's paper, which is important."
Like ISTI, Friberg's own path to seismology also has an organic feel to it. In high school, computers were his focus—he joined the computer programming club and built his own computer. But when it came time for college, he said, "I didn't want to be an engineer, I didn't want to sit behind a computer for the rest of my life."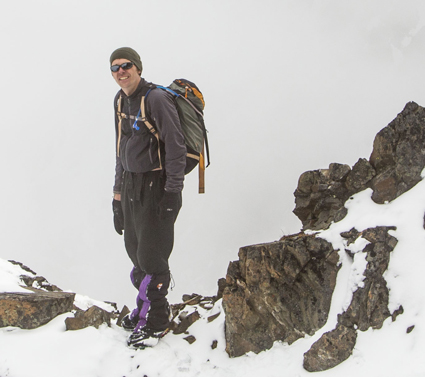 When he thought back on what really motivated and interested him, he recalled, it was a junior high school Earth sciences class. He began with geology and soon found geophysics as the way to meld fieldwork and computers.
An avid rock climber and mountaineer for over 30 years, Friberg has met a lot of other climbers in the Earth sciences community. He looks for climbing opportunities wherever he travels, and at home the Shawangunk Mountains are his backyard.
"When I'm not working, I'm climbing around in the mountains out here," Friberg said.
SSA At Work is a monthly column that follows the careers of SSA members. For the full list of issues, head to our At Work page.