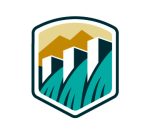 Website Bureau of Reclamation
Managing water in the West
Reclamation is seeking a career professional looking for an opportunity to capitalize on their expertise as a Geophysicist. Make a difference in the West by assisting in meeting increasing water demands while protecting the environment. This position is in the Seismology and Geomorphology Group, Technical Services Center, Bureau of Reclamation.
Applications will be accepted until October 11, 2022.
In this position, candidate may perform the following duties:
·       Conducts seismological and geophysical investigations and reports of geotechnical engineering applications at various sites. Works with staff geophysicists, geologists, and engineers to correlate geophysical data with geologic data and engineering materials properties.
·       Provides ground motion estimates, foundation performance, seismic source characterization, earthquake spectra time histories and soil liquefaction assessments for use in engineering analysis of existing or proposed structures. Investigates the use of strong ground motion information to define appropriate ground motions for use in the analysis of design of engineered structures.
·       Reviews and applies data pertaining to seismic hazard characterization, including recurrence information, zonation source characteristics, wave propagation, site attenuation and response.
·       Provides training, makes presentations, and participates in communications and coordination activities with scientists and engineers. Publishes results in peer reviewed journals, open file reports, and other media. Publishes curated datasets to interactive web platforms or data repositories. Presents at professional meetings.
For more information on the Bureau of Reclamation, please visit  www.usbr.gov
To apply:
Announcement number BOR-DO-22-MP-11657005-GB is open to Federal Employees
https://www.usajobs.gov/job/678525100
Announcement number BOR-DO-22-DE-11657006-GB is open to the Public.