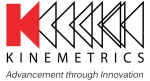 Website kinemetrics Kinemetrics, Inc.
Advancement through Innovation
Job Summary:
Kinemetrics is seeking a Technical Sales Engineer for the Seismology and Earthquake Engineering marketplace.  The Technical Sales Engineer will own and drive the Technical and Business aspects to differentiate Kinemetrics products and solutions from our competitors, create lasting customers by positioning the unique business value they are looking for, and most importantly, create raving fans of Kinemetrics throughout your area of influence.
Essential Functions:
·       Serve as a single-point-of-contact for the region to be assigned to
·       Advise and support customers and clients on our suite of seismological products and services
·       Constantly thinking outside the box to find the most innovative and effective solutions
·       Prepare and present unique and insightful solutions and proposals
·       Work cross-functionally with Engineering, Marketing, Product Management, Manufacturing, and Systems to deliver an outstanding customer experience
·       Identify and target new business opportunities
·       Pursue contract renewals
·       Promote awareness of new products and services
·       Attend tradeshows and scientific workshops
Qualifications:
·       Bachelor's Degree in Electrical Engineering, Computer Science or Geophysics
·       Once the COVID-19 travel bans are lifted, willingness to travel 20-30% of the time where and when needed within territory of responsibility
·       Applicant must be a lawful permanent resident of the United States
·       Strong interest in understanding the seismological instrumentation and applications
·       Ability to teach technical subjects to customers
·       Solid teamwork skills, as teamwork is everything at Kinemetrics
·       Strong self-starter attitude and determination to win
Why Kinemetrics?
·       Outstanding people: Collaborate with the industry's top minds.
·       Work with a purpose: Work that has a global impact with the opportunity to make a difference in earthquake preparedness and resilience.
·       Excellent benefits: We offer competitive salary with a benefits package that includes a 401(k) plan with company match, medical and dental insurance, both short term and long-term disability insurance, life insurance, generous paid time off, tuition reimbursement, and flexible work hours.
·       Strong work/life balance: Located in Pasadena, close to Caltech and a short commute to the ocean, ski and hiking areas.
·       For more info on Kinemetrics Inc. please check: www.kinemetrics.com
We are an Equal Opportunity/Affirmative Action employer. All qualified applicants will receive consideration for employment without regard to race, color, religion, sex including sexual orientation and gender identity, national origin, disability, protected Veteran Status, or any other characteristic protected by applicable federal, state, or local law.