Current Issue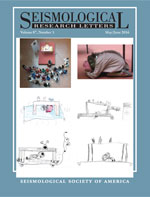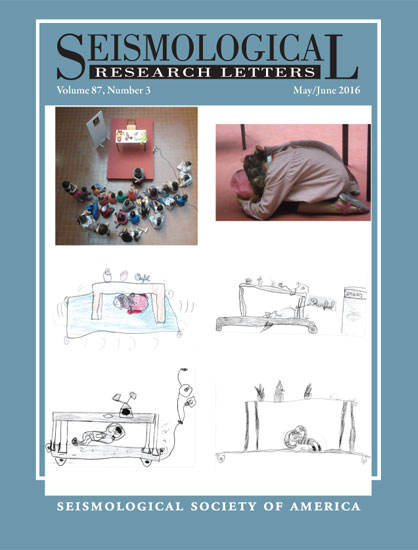 On the Cover…
Local earthquake risk culture plays a significant role in the way the public engages in educational efforts. "Educating for Earthquake Science and Risk in a Tectonically Slowly Deforming Region," an EduQuakes column by Custódio et al. (this issue), describes an earthquake education and outreach program tailored for Portugal, where large earthquakes are extreme events that occur with long return periods. Program objectives include increasing earthquake awareness and preparedness as well as boosting the quality of earthquake-science education (to attract talented students to geosciences). Here high-school and primary-school students learn about earthquakes using a portable shake table and practicing "drop, cover, and hold-on," and student artwork illustrates key points of the lessons.
[ Close ]
Vol. 87, No. 3
May/June 2016

Seismological Research Letters provides a less-formal journal for communication among seismologists, engineers, and earthquake hazards-policy professionals. SRL includes articles of broad seismological interest, focus sections about earthquakes and contemporary topics, opinions, SSA news and more.
SRL features include Electronic Seismologist, Historical Seismologist, and EduQuakes, which connect science and the wider world of technology, history, social sciences and education.
SRL has the ability to quickly process and publish articles with preliminary reports about recent major earthquakes, allowing readers to keeping current. In addition to the bi-monthly full issues published online and in print, "E-First" SRL articles are now published weekly (on Wednesdays) at the Pre-Issue Publication Page at GeoScienceWorld.
Author Information
Online Column Indexes
The full text of SRL columns and opinion pieces can be read for free in the electronic edition of the journal at GeoScienceWorld.