Current Issue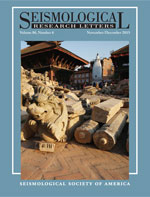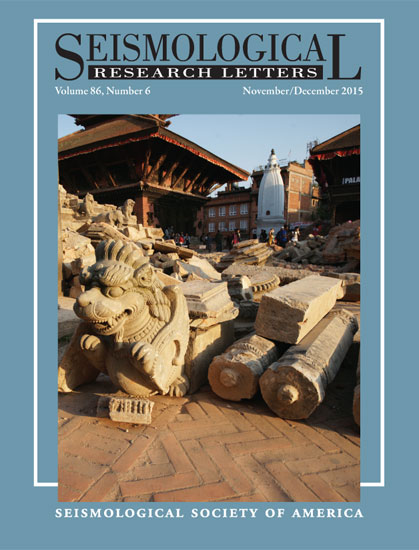 On the Cover…
Baktipur's Durbar Square, an historic gem of Nepal's densely populated Kathmandu valley, sustained significant damage in the 25 April 2015 Mw 7.8 Gorkha earthquake, as it did in a similarly large earthquake in 1934. Upon investigation, however, it's been found that last spring's earthquake caused less damage within the valley than had been anticipated. This unexpected observation in an area with known high earthquake hazard provides an urgent impetus to understand the event and better characterize the future hazard posed by large Himalayan earthquakes. Toward this end, the Focus Section on the 2015 Gorkha, Nepal, Earthquake (this issue) presents and describes available data sets and initial results that illuminate and interpret the 2015 Gorkha earthquake and its effects.
Photo by Roger Bilham.
[ Close ]
Vol. 86, No. 6
November/December 2015

Seismological Research Letters provides a less-formal journal for communication among seismologists, engineers, and earthquake hazards-policy professionals. SRL includes articles of broad seismological interest, focus sections about earthquakes and contemporary topics, opinions, SSA news and more.
SRL features include Electronic Seismologist, Historical Seismologist, and EduQuakes, which connect science and the wider world of technology, history, social sciences and education.
SRL has the ability to quickly process and publish articles with preliminary reports about recent major earthquakes, allowing readers to keeping current. In addition to the bi-monthly full issues published online and in print, "E-First" SRL articles are now published weekly (on Wednesdays) at the Pre-Issue Publication Page at GeoScienceWorld.
Author Information
Online Column Indexes
The full text of SRL columns and opinion pieces can be read for free in the electronic edition of the journal at GeoScienceWorld.