Fiber-optic sensing technologies have recently enabled new discoveries in Earth science. In particular, Distributed Acoustic Sensing, or DAS, has been percolating from industry to seismological research for nearly a decade. It's time to take stock of what has been learned and how to scale these findings to benefit seismology and the broader geoscience communities.
This new topical conference from SSA invites DAS researchers in seismology, volcanology, hydrology, earthquake engineering and oceanography to discuss the latest research in DAS and other fiber-sensing technologies with applications in geosciences. One goal of the meeting will be to include members of the telecommunications industry, to learn more about the business aspects of cable management and discover how the scientific community can find common interest with these professionals.
Topics will include, but are not limited to, instrument performances, earthquake detection and early warning, global earthquake and explosion monitoring, subsurface imaging and characterization, urban and environmental seismology applications, ocean bottom geophysics and combining DAS with other instrumentation. While most researchers focus on DAS, the conference will also introduce other fiber-sensing technologies to the community. Specific targeted techniques that could be discussed include state of polarization (SOP), fiber-optic rotational seismology and optical interferometry-based arrays.
Co-chairs: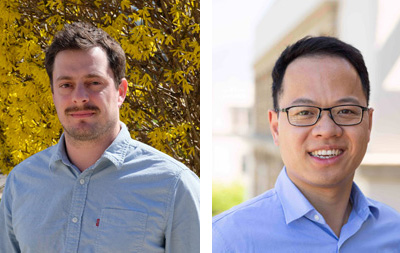 Ƶack Spica, University of Michigan
Zhongwen Zhan, California Institute of Technology
Meeting Contact: abstracts@seismosoc.org
Exhibits and Sponsorships: exhibits@seismosoc.org