Welcome!
Photo Credit:
Ross Berteig
April 17, 2015 – SSA's 2015 annual meeting will be held next week, 21 – 23 April, at the Pasadena Convention Center in Pasadena, California. The dealine for online registration had passed, but registration will be available on site in the lobby of the Pasadena Convention Center beginning Monday 20 April at 3 PM. The meeting will provide a stimulating exchange of research on a wide range of topics with colleagues from all over the world. Oral presentations, poster sessions, exhibits, field trips, workshops, business meetings, and social gatherings all provide participants the opportunity to meet and share with their peers. A record number of abstracts (over 720!) have been submitted for the meeting and all abstracts and the presentation schedule are available online in our searchable abstract database. Descriptions of the 32 sessions planned for the meeting are here. The meeting schedule, abstracts, maps, event info, and more are also available in our meeting web app for smart phones.
For further information please visit the meeting home page.
Dr. John G. Anderson
March 30, 2015 – John Anderson, professor of geophysics at the University of Nevada at Reno (UNR), is the recipient of the 2015 Bruce A. Bolt Medal. Jointly awarded annually by SSA, EERI, and COSMOS to recognize individuals worldwide whose accomplishments involve the promotion and use of strong-motion earthquake data and whose leadership in the transfer of scientific and engineering knowledge into practice or policy has led to improved seismic safety.
The Bolt Medal is presented to the recipient at the annual meeting of the recipient's choice among the three sponsoring organizations. Anderson will receive his award at the SSA Annual Meeting to be held April 21–23 in Pasadena, California.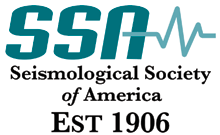 March 10, 2015 – SSA's long-time Executive Director has announced her intention to retire this year. The Search Committee plans to interview finalists immediately prior to the annual meeting in mid-April. See the announcement of the position right away to learn how to apply.
Please forward this information to others who may be qualified to lead SSA into the future.
November 17, 2014 – SSA is pleased to announce the recipients of two prestigious awards for 2014.
Dr. Thorne Lay
Thorne Lay, Professor of Earth Science at UC Santa Cruz, will receive the Society's highest honor, the Harry Fielding Reid Medal, which recognizes outstanding contributions to science and society. Dr. Lay is an influential seismologist and community leader whose research has refined our understanding of the Earth's deep interior.
Known for consistently contributing to advances in some of the most difficult problems in seismology, Lay's broad scientific outlook is reflected by the breadth of his research contributions to the imaging and improved understanding of Earth's interior, the study of earthquakes and the monitoring of nuclear explosions.
Dr. Victor Tsai
Still early in his career, Victor Tsai, of Caltech's Seismological Laboratory, has already established himself as a leading seismologist, conducting pioneering research in the emerging fields of ambient noise and glacier and river seismology. For his work, the 32-year old Tsai will be awarded the Society's Charles F. Richter Early Career Award, which recognizes outstanding contributions to the goals of the Society by a member early in his or her career.
These awards will be presented at the Society's 2015 annual meeting held April 21-23, 2015 in Pasadena, California. Additional information is available in two press releases:
October 1, 2014 – Readers of Seismological Research Letters (SRL) no longer have to wait for two months between issues to read new articles. Beginning today, SRL joins BSSA in publishing articles "ahead of print." As soon as an article has been reviewed, approved, copyedited, and formatted for publication, rather than being held until an entire issue is ready, it will be posted online. Every Wednesday SRL articles that have been approved for publication in a future issue of SRL will be made available to all SSA members (as well as institutional GeoScienceWorld subscribers. SRL has become a highly respected journal with one of the shortest times to publication of any journal in the field. Publishing articles ahead of print will make that even shorter.
To receive weekly email "Publish Ahead of Print" journal contents alerts for SRL and BSSA please click here to subscribe.
Latest SSA Journals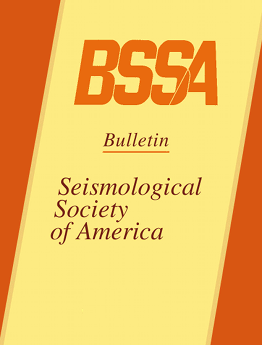 March 31, 2015 – The complete April 2015 issue of the Bulletin of the Seismological Society of America (BSSA vol. 105, no. 2A) is now available to SSA members and institutional subscribers online at GeoScienceWorld and BSSA Online. Click to view the table of contents for the issue. SSA members should click here to access full text or PDFs of all articles from the issue (log in with your SSA username and password required).
A press releases highlighting an article from the issue is also available:
Seabed samples rewrite earthquake history near Istanbul (Drab et al.).
On the Cover…
Napa, California, took the brunt of the 24 August 2014 Mw 6.0 South Napa earthquake, which originated at an epicenter just 9 km south-southwest of the city. The recorded peak horizontal ground acceleration in downtown reached 62%g; the event was the largest earthquake to strike northern California since 1985. One person died and approximately 200 were injured; significant damage occurred, including at some of the region's famed wineries. In this issue, SRL presents a focus section on the Napa event, with papers that cover the seismological, geodetic, geological, and engineering aspects of the earthquake.
[ Close ]
March 4, 2015 – Volume 86, Number 2A, the March/April 2015 issue of Seismological Research Letters, is now available online. This issue includes a focus section on the 24 August 2014 Magnitude 6.0 South Napa Earthquake, guest edited by Erol Kalkan, a research structural engineer at USGS, which features six technical reports that cover different aspects of that earthquake. In addition, this issue includes:
SSA members can access the complete online edition here.
Not a member? Join now to get immediate access.