19 April 2023–Researchers have developed a way to quickly detect and assess glacial valley landslides in coastal Alaska, which can in some cases trigger dangerous local tsunamis.
The strategy can detect and locate a landslide within a minute of occurring, within a couple of kilometers of its location if recorded by a dense regional seismic station network, said Alaska Earthquake Center researcher Ezgi Karasözen in her presentation at the Seismological Society of America (SSA)'s 2023 Annual Meeting.
These types of landslides are a growing concern in coastal Alaska as the climate warms. When valley glacier ice shrinks away, the valley slopes can lose their support and could slump into the ocean, possibly causing hazardous tsunamis.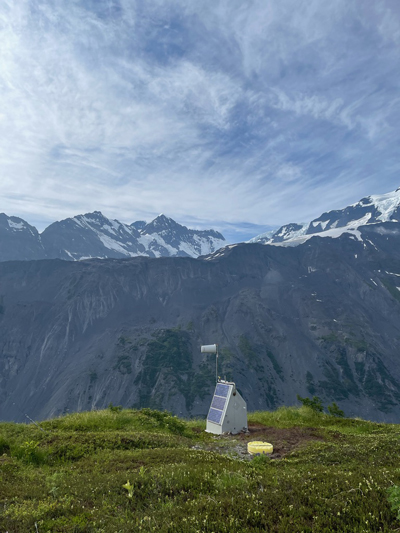 "We have increasing hazards coming from landslide-triggered tsunamis, so we need to figure out a way to monitor these really quickly," said Karasözen.
Karasözen and her colleague State Seismologist Michael West, look for traces of these kinds of landslides in seismic data collected by the Alaska Earthquake Center monitoring sensors at Barry Arm in Prince William Sound, Alaska, where a slow-moving landslide has been in process since the 1930s.
The methods for detecting an earthquake in seismic data are well established, but it is more challenging to pick out a landslide from the data, Karasözen explained.
Landslides start with a small seismic "noise" that grows as "the mass starts to move, and it starts to grab whatever it can and grows as it goes down the valley until it stops," she said. "So that's what we are seeing on the seismogram too."
"We don't have that sharp arrival [of seismic waves] like with earthquakes, so it's very difficult to apply the routine earthquake techniques to detect a landslide," Karasözen added.
After starting to look at seismic data, Karasözen and West were able to pinpoint the origin times of two landslide events at Barry Arm that were detected before from remote sensing imagery, and then Karasözen was able to detect a third event while scanning seismic data.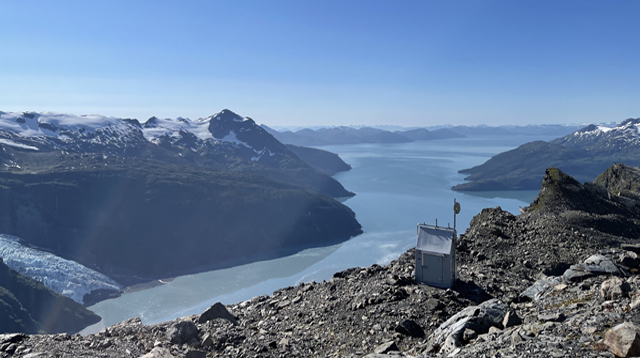 The researchers then started to develop their detection techniques and have also tested their method on six more known landslide events in southern coastal Alaska with the potential to trigger a tsunami.
The scientists estimate the volume of a landslide from the data by calculating the maximum displacement at seismic stations and scaling that measurement with reference to volume estimates from previous landslides.
The next goal, said Karasözen, is to develop their strategy into an operational detection tool that can be used to alert tsunami centers in Alaska, and to apply the technique to other regions in southern coastal Alaska like Glacier Bay, which is also known for landslides.
The researchers would also like to keep their model and related coding simple enough that it could be applied outside of Alaska, for monitoring of other glacial valleys that might be increasingly prone to hazardous landslides.