19 January 2023–SSA is pleased to announce the recipients of several of the Society's awards for 2023. The Harry Fielding Reid Medal, the Charles F. Richter Early Career Award, the Frank Press Public Service Award and the SSA Distinguished Service Award are among the highest honors conferred by the Society.
2023 Harry Fielding Reid Medal: Brian L. N. Kennett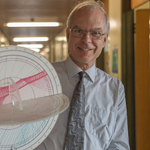 Kennett, emeritus professor of seismology at Australian National University, receives the 2023 Reid Medal for his research spanning almost all areas of seismology, especially wave propagation, portable network deployments, seismic tomography and distributed acoustic sensing.  In their commendations of Kennett, his colleagues noted his active role in international seismological association, his commitment to mentoring the next generation of researchers and his diverse publication record.
2023 Charles F. Richter Early Career Award: Daniel Trugman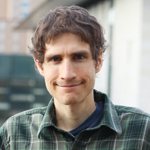 Trugman, assistant professor at the Nevada Seismological Research Laboratory at the University of Nevada, Reno, receives the 2023 Richter Award for his scientific productivity, contributions to open-source community software, outreach and teaching. Trugman's research focuses on developing and applying new techniques to analyze large seismic data sets to better understand earthquake rupture processes.
2023 Frank Press Public Service Award: Susan Hough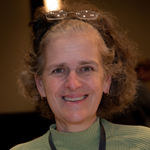 Hough, geophysicist and ground motions task leader at the U.S. Geological Survey, receives the 2023 Press Award for her effective communication of science to the public and her work to establish and improve earthquake monitoring and hazard assessment worldwide. Hough has published six books on seismology and earthquake history for the general public, and has responded to earthquakes in Haiti, Nepal and Burma (Myanmar), among other locations.
2023 Distinguished Service to SSA Award: Mitch Withers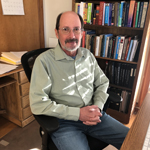 Withers, associate research professor at the University of Memphis and the Center for Earthquake Research and Information (CERI), receives the 2023 Distinguished Service award for his long-time services as treasurer and advisor to SSA. For 15 years, Withers monitored the Society's monthly financial progress, provided managment counsel and served on several key committees. In their commendations of Withers, his colleagues cited his institutional knowledge and conscientious oversight in keeping SSA on a strong financial and ethical footing.
For more information on these awards, please read our SSA Honor Program Guide, which provides a one-stop overview of the rules that govern the nomination process for each honor. The deadline for next year's nominations will be 30 September 2023.